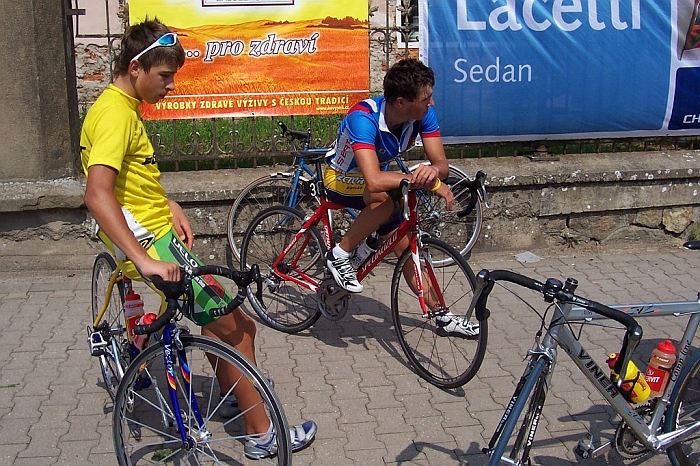 Right now there's a lot of interest in Peter Sagan's future, whether the short term matter of whether he can win this Sunday's Tour of Flanders or broad questions asking where are his limits… or if he'll implode like some celebrity supernova, engulfed by his own success?
But what of the early years? Here's a short tale from 2006 when aged 15 he took on riders several years older. And beat them.
The race is the Regionem Orlicka, the Tour of the Orlík Region in the Czech Republic. It's a stage race for junior riders held every summer that attracts the best Czech and foreign entrants from nearby countries. The 2012 edition had the German national champion, as well as teams from Slovenia, Poland and the Russian team in full Itera kit on pro Focus bikes. This is one of Europe's bigger junior stage races. The list of winners includes several pros today like Leopold König of NetApp-Endura and over the years Peter Luttenberger, Peter Wrolich and Pawel Padrnos have won.

Now to 2006 when the Slovak junior team rode with both Peter and his older brother Juraj (say "yuu-rye") on the team. The race had four stages. Stage 1 was a hilly 80km loop where Sagan stayed in the bunch. Stage 2 was a time trial and while many had special bikes and other aero gear, Sagan finished tenth with a just pair of clip-on bar extensions and a skinsuit. This was enough to put him in the blue jersey for the nejlepsi kadet or best U-16 rider.
Stage 3 saw Křížové Hory or Cross Hill on the route, the big stage for the climbers. But the experienced juniors found the unknown kid in a blue jersey on his a heavy bike with bottom-of-the-range Campagnolo Mirage parts spoiled their day. Sagan came into the finish with Jakub Danačík and a minute to spare on everyone else. Sagan's sprint was so strong he put time into Danačík in the finishing straight. He had time to sit up and, yes, do a goofy victory salute suggesting an early familiarity with victory.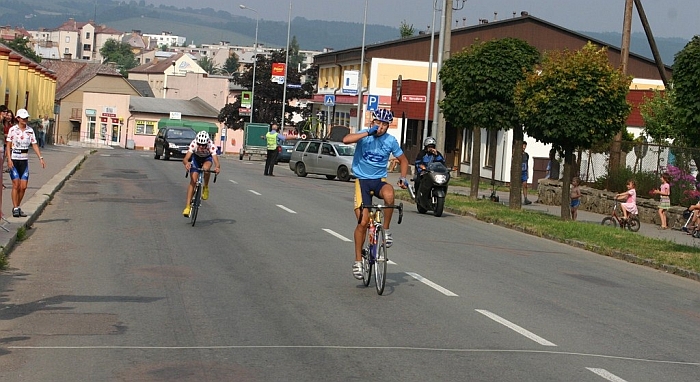 Stage 4 saw a group form with both Sagan brothers and other strong riders. They came to the finish and Peter led out Juraj who won the stage. Peter Sagan won the race overall and of course collected the blue jersey too. Standing on the podium, he looks visibly younger than the others in the race and stands with the same faint smile we see today. The rest is history.
Conclusion
Cycling biographies are full of tales of the precocious youngster who wins his first race or beats older riders. In 1961 a 16 year old won a bike race in Petit-Enghien ahead of 18 year olds, his name was Edouard Merckx. Bernard Hinault borrowed his brother's bike to try his first race and won in Planguenoual. A teenage Greg LeMond got permission to race against grown men as he was too good for boys his age.
The list of young champions is long but Peter Sagan is a notable case, especially since two years later and still a junior he'd go on to win the mountain bike World Championship and collect silver at the cyclocross World Championships too.
Many thanks to Czech cycling website CykloNovinky.cz for sharing the photos from the SKP Duha Lanškroun club, all are used with their kind permission here. You'll find more photos of Sagan's early triumph in the gallery on their website.