In race previews I've mentioned one way to watch the sport is via "pirate video feeds". A couple of readers have since been in touch to point out these sources are illegal. So here's a small piece about the subject and why I link to them.
High Definition
To define this the video is sent as a stream over the internet to your computer or other device. Unlike a file that you download, the data are sent in a stream so you can watch things as they happen, for example a live broadcast. The technology is relatively simple. In a lengthy article on the subject Business Week explains how it happens:
This can be as simple as purchasing a $50 HDTV adapter, which plugs into a computer's USB port and allows the PC to receive live TV. Deploying so-called screencast programs that make copies of everything on the PC screen, a user can then capture a channel carrying a sports event and stream it over a live video site.
Websites like justin.tv and Ustream allow streaming off all kinds. Now you can stream a child's birthday party so grandparents can tune in but often these sites are carrying TV broadcasts.
Illegal broadcasters
The pirate part is because these streams are usually illegal and under attack from genuine sports broadcasters. It is more a threat for "pay per view" events but none the less sites like justin.tv are the subject of much legal wrangling. It boils down to taking reasonable steps, if justin.tv is notified of an illegal stream then it has a duty to stop it. But can Sporza or Eurosport employ staff to scour the internet for the illegal feeds? And if notified, how much time is reasonable for a website to act to remove the video? In a matter of hours the sports event is finished.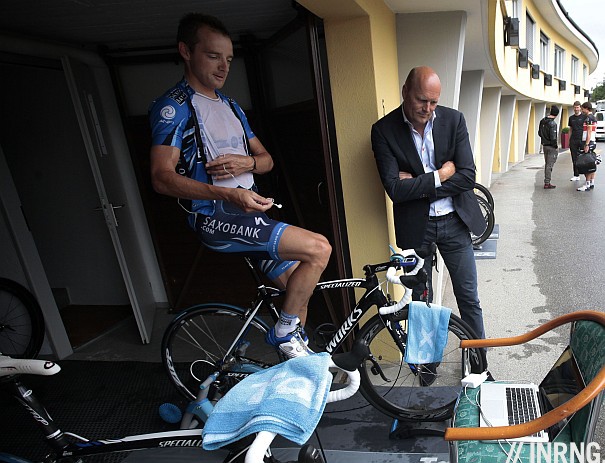 The Ethics
So should we watch these illegal streams? The simple answer is no, since they are illegal. But this hasn't stopped me and for many wanting to watch a race it's the only way. Of course "the only way" isn't a justification, only an explanation.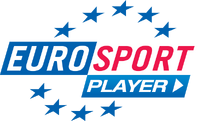 But there's more to it than that. If you can't get the race in your home country on TV or via a legal internet stream such as the Eurosport Player then viewing a stream means you're not necessarily depriving a legitimate broadcaster of audience or revenue. Another argument, again no justification is that everyone else is doing it. Even the biggest teams tweet links to the pirate feeds.
Never Mind The Ethics
Everyone's going to have their own view, this blog isn't here to tell you have to behave. Instead there's a perfectly rational argument for supporting proper broadcasts instead of pirate feeds: a real TV broadcast or proper internet stream is so much better. The image is bigger and better, there's no chance of a virus infecting your computer and the feed won't vanish with 5km to go. All this is worth paying for.
Of course sometimes this isn't possible sometimes and it's a sign of how much you like the sport that you can watch a 400px x 400px box on screen with poor image quality and a foreign language audio.
UCI TV
There were once plans within cycling's governing body, the UCI, to offer some centralised TV stream, something like UCI.tv but this hasn't happened. This is ambitious if not impossible. The rights to each race rest with each organiser and co-ordinating a deal between all the different interests is like trying to herd cats. Even if you could get everyone together in a room each would have varying interests national deals and local media laws to address. It is still worth pursuing.
Summary
Illegal but unavoidable? If you can get a proper broadcast on TV then do it as the picture quality is much better, similarly subscription packages for Eurosport seem good value if it's available in your area. But if not then watching a small window with overlaid adverts and foreign language commentary marks you out as a hardcore fan of the sport. I won't be hosting the video on here but am happy to point you in the right direction.
A tip: Try using an HDMI cable to hook up your computer to your TV. I've been surprised by the boost to the image quality. It might just be my hardware so don't rush out to buy new things. But if your computer and TV have HDMI sockets and you've got a cable nearby, give it a try.