You might be thinking "who?" but Igor Astarloa is a Spaniard who had a very strong season in 2003, including the World Championship win. He since faded but the UCI picked up on suspicious bio passport data and has this morning announced he's been banned for two years. Only he is retired, having stopped riding back in 2009.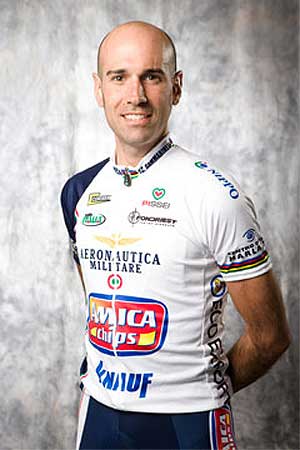 At first this feels unsatisfying, a rider can reach the end of their career and suffer the absurdity of a ban during retirement. It is like banning a robber after a lengthy career of theft, all whilst they have accumulated a stash of loot. As a sanction it offers little in punishment, deterrence, retribution or rehabilitation. Although Astarloa was given a €35,000 fine on top of the ban.
Yet it is right to ban a rider whether retired or not. First the rules are the rules and activity doesn't matter much: if there is a case to be heard then it needs to be pursued regardless of what the individual concerned is doing. There's a stigma attached and Astarloa can't enjoy seeing his name in the media today.
Also we have seen cases of riders quitting the sport on the advent of bad news and the authorities then dropping the case… only for a rider to return. Most notably Alexander Vinokourov who retired with an incomplete ban and it was only when he threatened to return that the UCI had to reopen the case to pursue it to the end.
So whilst it's late, it's still appropriate to catch and sanction a rider when possible.
Photo: El Mundo