This Tour always means more cycling coverage and there are only so many hours a day you can watch the Tour de France and read about it online. For the rest there's a podcast.
This year brings an explosion in the number of podcasts to download, here are some thoughts and links to some of them.
Was it Serial? The American podcast series exploring a murder conviction has apparently led to renewed interest in the format and apparently the worldrate rate of daily downloads has soared. Many cycling media outlets offer dedicated Tour podcasts and there are new ones for 2015 offering you a way to get your cycling news and analysis via your ears.
The Cycling Podcast wears the maillot jaune right now. The July editions open with a Django Reinhardt-style theme, better than the Coldplay-style generic for the rest of the year. It's done by Lionel Birnie, Daniel Friebe and Richard Moore. Last year they managed a daily show, now they're doing two shows: a morning show called "Kilometre 0" with features and an evening discussion that covers the day's events. This morning's KM0 was a great look at the role of a domestique complete with a superb anecdote about Matt White, the Giro and a box of ice cream. The evening shows feature discussion, analysis and interviews. Someone once said the secret to sports broadcasting is to be relaxed, after all it's entertainment and the trio keep things informal but they're pro journalists and cover a lot of ground and have good access. They're storytellers too and go after a range of interests and despite being British it's not Sky-centric, there's plenty on all teams. They also have a paywall where for £5 (€7 / $7.50) you get some extra in-depth shows and it would be worth scaling the paywall if they put a zero on the end.
cyclingnews.com revives its podcast and there's a daily mix of interviews and analysis. Their website can be confusing at times, for example right now there's a piece on "shoe trends in the peloton" and Nacer Bouhanni's crash gets a whole page, largely copied and pasted from the Tour de France website. It means the thoughtful analysis is a touch harder to find but it's here that the podcast can save the day Having just caught episode five there's a good discussion on the winners and losers over the pavé stage or rather the how and why it provided a stalemate from their experienced staff and joined by the thoughtful Edward Pickering.
British TV station ITV does a daily podcast with Chris Boardman, Matt Rendell and Ned Boulting going over the day's racing. There's analysis and post-race interviews from the mixed-zone at the finish line feature so you get to hear the riders thoughts on the finish line, a useful 10-20 minute audio if you've missed the day's racing on TV but if you're British and watched the TV already then you'll have heard most of this and it feels like it's rushed on after the TV work, to be expected given the relative importance of live TV vs. the podcast market.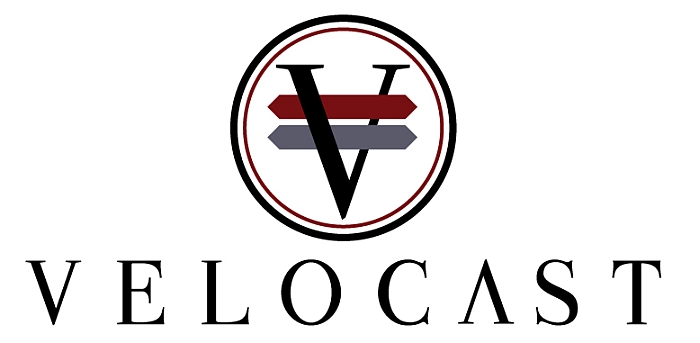 Pro podcasters the Velocast have two daily shows with their evening show offering analysis of the stage and preview of what's coming behind the paywall and a free daily interview that has a chat with someone in the race. They're not on the race though so often what they see on TV is what you saw too as opposed to the talk behind the team buses but it's all in a relaxed, easy tone.
While most of the above concentrated on what has happened Velohuman and Cosmo Catalano do a shared podcast called the Recon Ride with the aim of previewing the World Tour races. It's once a week in the Tour and they'll be analysing where the runners and riders are and where they might be on their way to Paris. It's good listening all year round if you want an audio preview.
New for 2015 is the Cyclingtips podcast. It's not daily but every few days. The opening episode promised a look at how it is to report on the race and the second opened with anecdotes about difficulties for their guys trying to find something to eat in the evening and a broken laptop 2011. It's good for background and can explain the logistics and difficulties of covering the race but the risk is a tale of First World problems. Fortunately there's more analysis and talk about the race with Dave Everett providing some fun, for example quizzing Brian Cookson on the UCI's stance on beards in the peloton.
Continuing the Australian accent Cycling Central has a good weekly discussion all year and they're doing some Tour de France extras. It's more Aussie-centric of course but covers the whole race and the first edition included some explainers on French cycling jargon like the almost impossible to explain en chasse patate or potato hunting.
En Français
For those not needing such translation and explainers, a couple of pointers for French audio as there are regular demands on how to follow the race from people on holiday for the Tour. You can listen live on France Info, Europe 1, RTL and RMC Info and all offer extra comment, info and analysis.
As for podcasts you'll get a different language but also a different take, obviously with plenty of Pinot, Bardet and Barguil but there's plenty on the overall battle too.
French website VeloPro does a daily discussion that's off to a very good start. The Cycling Podcast regulars will recognise La Gazzetta Dello Sport's Ciro Sconomiglio; instead of "I must confess" it's "Je dois dire". It's a good solid discussion of the day's stage from experienced journalists, a roundtable talk rather than post-race interviews but it's tight conversation with a lot of pertinent points. The only problem is that it's not a podcast, you can't actually download it like other podcast as the audio is uploaded to YouTube but you can run the video through a YouTube to mp3 converter. It's worth it. It's now on SoundCloud if you want the download.
Radio station RMC put all their Tour audio out on a feed. It's a talk radio and sports station and the content is more lively with experts including Fred Adam and the legendary Cyrille Guimard. Arguably the best directeur sportif of all time, Guimard's still got an eye for detail although the station's talk and sports format means lively debate gets ahead of analysis sometime. Guimard is joined by pundits Luc Leblanc and Thierry Bourguignon and in the debates it's matey banter as Le Druide talking to Lucho and Bourgui. If you're off the betting kind then Leblanc's stage tips are perfect if you want to get a suntan as there's no faster way to lose your shirt.
The irony is if you're cycling in France and listen at the same time you now risk trouble as a new law has just banned riding with headphones.
Summary
The idea has been to present a few options if you want to some audio to go. Much like music everyone is bound to have their own tastes so take the above as suggestions rather than obligations. If it's all new to you, then the tip is to try The Cycling Podcast first. If you have other suggestions please share in comments below and if anyone knows of German cycling podcast leave a comment too.