The Christmas quiz was meant to be hard but also to raise a few points about the sport such as weird race names, vanishing events and more. Here are all the answers and some points to discuss too.
1. Dressed in red and white he makes his way through the snow. It's not Santa so name the famous Faema rider in the picture above. It's Charly Gaul of Luxembourg.
2. Name any of the two helpers pictured below: Bartosz Huzarski and Sam Bennett in Tirreno-Adriatico, they're on Monte Terminillo and will just make the time cut.
3. Can you name the rider below who went on to become a team manager? Cyril Guimard, arguably one of the greatest ever team managers and a proponent of marginal gains in the 1970s and 80s as well as bringing in people from outside pro cycling to help advise on performance. He's a good pundit on radio during the Tour de France and aged 70 he was recently appointed as France's national selector.
That Was The Year That Was
4. Who won the UCI World Tour rankings? Technically the "World Tour" rankings have been abolished… but Greg Van Avermaet and Annemiek van Vleuten won in 2017. But did you know this or have to look it up? Ranking cyclists can be a fruitless task and the hierarchy often tells us more about the attribution of points between different races rather than who had the better season.
5. Bahrain-Merida's Luka Pibernik didn't win anything or get a top-10 this year. What was he famous for instead? He thought he won a stage of the Giro d'Italia in Messina and celebrated as he crossed the finish line… with a lap to go.
6. Who was lanterne rouge in the Tour de France? Luke Rowe of Team Sky
7. Name a new race on the pro calendar in 2017. The Tour of Guangxi is an obvious pick, it was odd to see a new World Tour race that wasn't on TV but some stages were shown on Chinese TV.
8. Name a race that vanished in 2017 (either not happening or held for the last time). The Tour of Qatar was one among several and sadly once a race stops it can be hard to revive it.
9. Which pro in the World Tour raced the most in 2017? Matej Mohoric did 95 days of racing and 15,400km according to CyclingQuotient and he wins on both counts. He only turned 23 in October and maybe he feels older?

10. Who's he (and why is he smiling)? It's Urban Cairo, an Italian media mogul who launched a takeover bid for RCS and succeeded meaning he's now in charge of the Giro d'Italia. RCS manages the race but doesn't own it outright, that privilege belongs to the Bonacossas, an aristocratic Italian family.
History
11. Eddy Merckx and Raymond Poulidor pose with ex-tennis player Justine Henin. Merckx won almost everything going and Poulidor was famous for being the runner up but name a significant race where Merckx finished second to Poulidor. The 1972 Paris-Nice comes to mind, Merckx was dominating again, going for intermediate sprints, tussling for bunch sprints and with one stage to go, in the overall lead too. The prize that year was a motor boat and Merckx was so confident on the morning of the final stage he posed for a photo session with "his" prize. Paris-Nice organiser Leuillot needed some drama and offered Poulidor 10,000 francs if he won. The incentive worked and the Frenchman beat Merckx.
12. Name the future pro above and name the future pro below. Romain Bardet on the left (Photo Arnaud Clergue – La Ruche via "Sur les traces de Romain Bardet" at leveil.fr) and Coryn Rivera via the Redlands Classic on Twitter.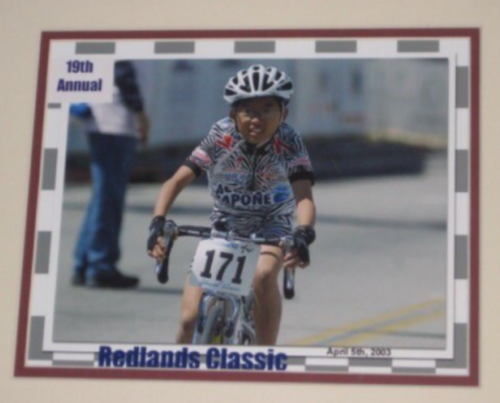 Geography


13. What's the significance of the location featured in the image above? The Reveil Matin café was the starting point of the first ever Tour de France. The building has been spruced up in recent years but it's not a great place to visit.
14. Why can't you have a summit finish atop a mountain pass? Because a pass is by definition a crossing point across a mountain or a ridge rather than the peak of the mountain. Do ice and rock climbers chuckle at cycling's "summit finishes"?
15. What was the highest altitude for a stage finish in the World Tour? The Tiefenbach glacier on Stage 7 of the Tour de Suisse. The pass tops out at 2780m but the riders dropped down to the finish at 2700m.
16. What is significance of this statue pictured below? It's meant to celebrate the Pasiega cattle atop the climb of Los Machucos and was the finish of an important mountain stage and one of the very rare moments where a Pro Conti team won a World Tour race (just four: two for Aqua Blue thanks to Stefan Denifl's Vuelta win and Larry Warbasse in the Tour de Suisse; Nacer Bouhanni in the Volta Catalunya and Lilian Calmejane's Tour de France stage).

As seen on TV
17. This year every minute of every stage of the Tour de France was shown live on TV and with the pre and post live coverage there was a total of 115 hours of live coverage available in July. How many hours were shown live in 1975? (A guess to the nearest 10 hours is ok). 12 hours and 32 minutes according to a report by France's Institut national de l'audiovisuel.
18. Which country has enshrined in law that Milan-Sanremo must be broadcast on free-to-air TV? Belgium, and it shows the popularity and importance of road cycling in this country. It's not protected in Italy where only the Giro d'Italia is listed (PDF in case you want them all).

19. Who owns Eurosport? Discovery Communications and this means what was once a televisual backwater is now a broadcaster with deep pockets and if you wonder why RCS appear to spend millions "inviting" international stars to the Giro then here's one reason.
Speak cycling?
20. Jarlinson Swamp, Stone Tower and Snowy Newcastle are possible literal translations into English of four World Tour rider names. What's their real name? Jarlinson Pantano, Pierre Latour and Yukiya Arashiro. Coincidentally snow in Japanese is "Yuki" and the other World Tour pro is Fumiyuki Beppu.

21. "A property developer and organiser of boxing fights" was how L'Equipe described one new entrant into the sport of pro cycling in 1989. Who was this? Donald Trump. There have been several pieces about the Tour de Trump race in the light of political events in the USA of course but back in 1989 he wasn't the story… for a change. Instead it was all about how pro cycling was trying to grow and expand into the US and this race was seen as the start of something.

22. Name someone who did the dubbelslag in a race this year. Literally the "double strike" but it's a winning a stage and taking the overall lead in a race. It's term that doesn't seem to be used in English, Italian or French as much, including the plain "doing the the double". Jacob Fuglsang did it in the Dauphiné, Kasia Niewiadoma did it in the Women's Tour as did many others.
Chief Commissaire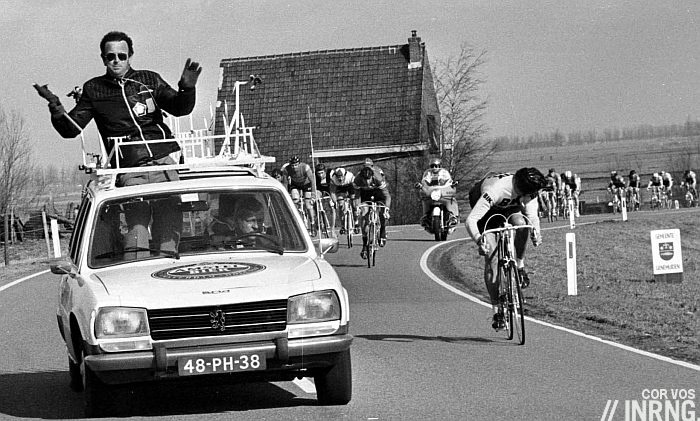 23. Are all pro races subject to the Extreme Weather Protocol? No, only men's World Tour and HC races. Other events are invited to follow but it's not compulsory.
24. What is the maximum number of days a year a World Tour rider should race per year? Rule 7 of the UCI's World Tour specifications (PDF) stipulates 85 days as the max and as we saw in Q9 above it gets broken. A total of 22 riders logged 86 or more days in 2017. There's no penalty for breaking the rule.
25. If a stage race opens with a team time trial (like Tirreno-Adriatico) how is the starting order determined? Lots are drawn as per rule 2.6.024.
26. What is the daily allowance for a UCI Commissaire at a World Tour race? €160 and worth remembering when we feel like blasting officialdom because these people are volunteering their time.
27. What's the minimum wage for a 32 year old male World Tour rider? It has been €36,300 and rises to €38,115 in 2018. This bump up has been attributed to new UCI President David Lappartient – on social media at least – but in fact the decision was agreed much earlier this year.
28. What's the minimum wage for a women's World Tour rider? None, despite the shared label the women's World Tour is for now only calendar of races while the men's World Tour is an ecosystem of races, teams and regulations. A minimum wage is getting closer as a more comprehensive version of the women's World Tour is being planned but this is expected to include only a few teams as the starting point.

Strictly business
29. What does team sponsor Sunweb do? What is Cofidis's line of business? Can you buy a Katusha? Sunweb are a holiday tour operator, Cofidis do consumer credit and yes you can buy a Katusha because it's a brand of clothing associated with the team.
30. Which has the larger annual budget, Team Sky or WADA? They're similar but Team Sky is bigger. But comparisons like this are misleading, for starters WADA is just one international body and lots of testing is done by local agencies, national federations and governing bodies including the UCI meaning the worldwide anti-doping budget is much, much bigger than WADA's budget.
31. You're the mayor of a small city. What will cost you more to host, the "big start" of a grand tour or the UCI road cycling world championships? It's not like-for-like but the Worlds hosting fee tends to be well in excess of €5 million while you can get the Giro and Vuelta for less and even the Tour de France if the conditions and negotiations are right which does pose the question as to whether the Worlds are too pricey.
Picture round

32. Name the rider above. Thibaut Pinot.
33. Which current pro might this be? It's a zander and the man is wearing camo so it's Vuelta stage winner Sander Armée.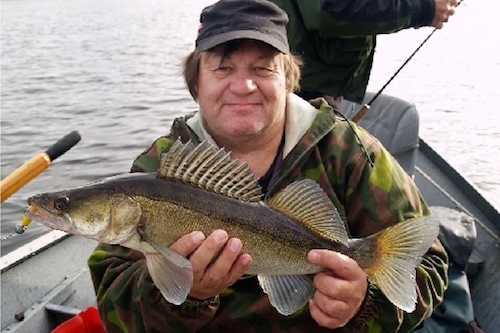 34. Name the race below: Il Lombardia.

The peloton's got talent
35. Many pro riders have qualifications in other domains. Name the spring classics winner who spent time studying horticulture before turning pro? Philippe Gilbert. "Chloro-Phil" races like he's a crack special forces soldier so it's hard to imagine him potting plants and pruning shoots but it's true.

36. Which Tour de France stage winner from last summer swapped a computing and information technology degree for the pro peloton? Marcel Kittel started reading Informatik.
37. Romain Bardet's almost famous for his masters degree. Name an Ag2r La Mondiale team mate who has one too. Take your pick from Domenico Pozzovivo or Alexis Vuillermoz. It's no accident, the team's feeder squad insists riders study and so plenty of others have qualifications and non-bike skills like sales diplomas to podology diplomas.

38. Can you name the Vuelta stage winner from this year who has a black belt in judo too? Yves Lampaert and you can see a picture of him over at Het Nieuwsblad.
And finally
39. The Four Days of Dunkirk actually lasts six days. Name another race with a fictitious label. Paris-Roubaix comes to mind but many other races trade on old names.
40. What was the first ever mountain pass climbed by the Tour de France? Nobody knows for sure. The first stage of the first edition went from Paris to Lyon and it was supposed to be the Col des Écharmeaux in the Beaujolais area of France. But the last check point was in Roanne going via Écharmeaux would be quite a detour. Reports mention riders going through the town of Tarare which means the answer is probably the Col du Pin Bouchain.
The Prize
The questions were hard and designed so that plenty couldn't be googled. Nobody got a clean sweep but Sonja Neteu wins with plenty of right answers – please email to claim yours. Chapeau!