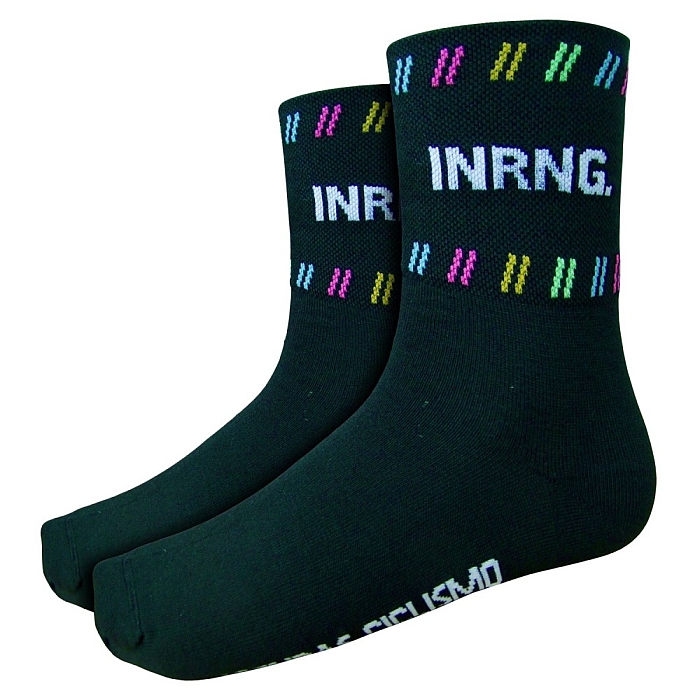 You can support this website by purchasing kit. Loyal readers will know there's no hard sell, just a reminder once every month or two and if many have bought already it's fine to read without buying. The profit from kit sales are split between the shop and this site and help keep things spinning here.
Given winter is approaching for many it's probably best to plug the socks, the INRNG supporter socks are good on a summer's day but work well under overshoes and the black comes in handy for the winter grime. Will they make you go faster? Probably not but you can chip in something if you like the calendar or the idea of some else reading the UCI rule book so you don't have to.
What you see is what you get, they have a 75mm medium high cuff. They're made in Italy from Coolmax and Lycra. They're for sale with UK shop Prendas Ciclismo.
The price is £6.95, roughly €9.70 / $10.60 plus postage and the Prendas website has them in several sizes. The kit has sold very well but there are no plans for shorts, t-shirts or other branded items, nor white kit and so on, first this stock must be sold.
Here are the links to the current items via Prendas: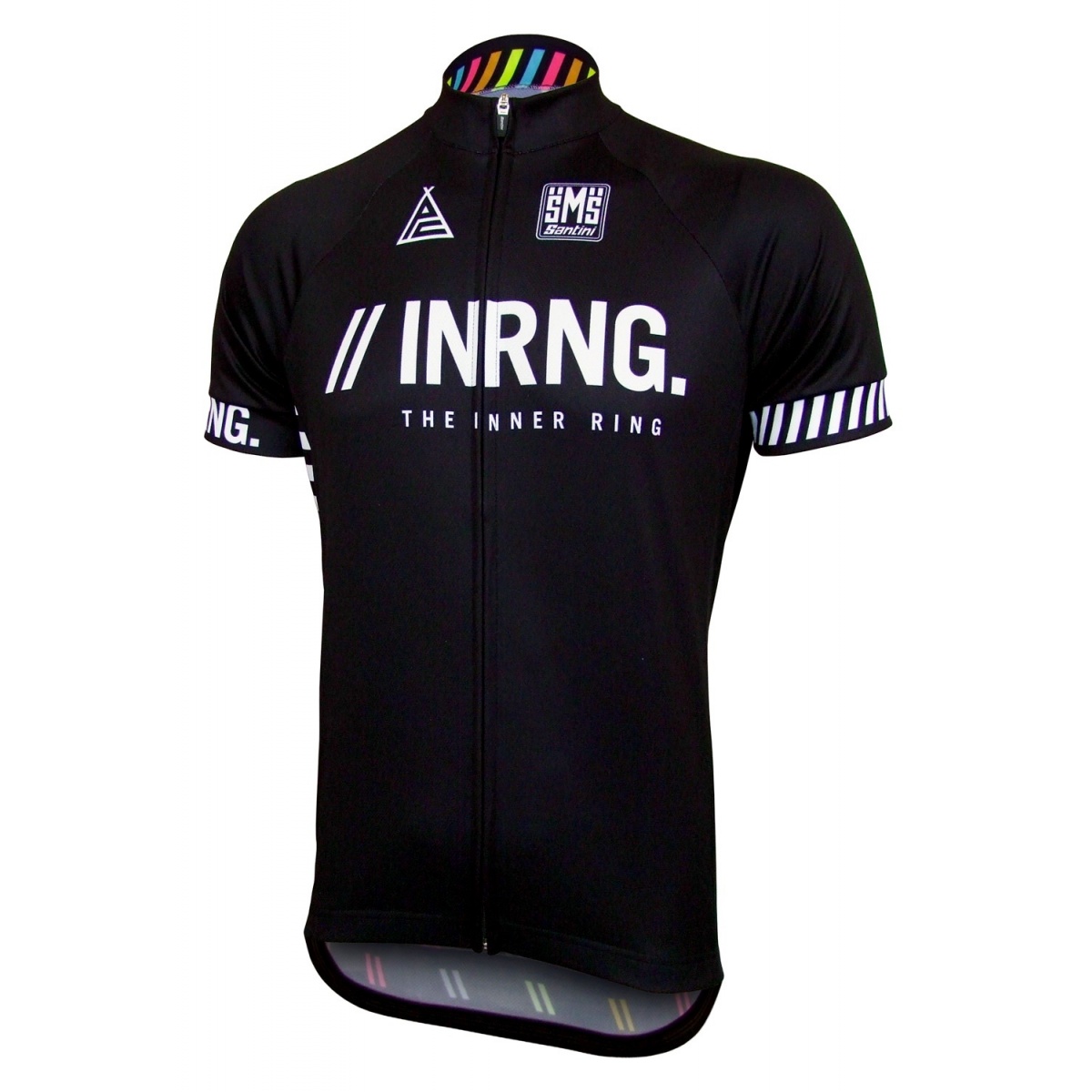 Thank-you too all readers who have bought some kit and it's been a pleasure to see photos from readers around the world, turning typing into something altogether more real and to find readers meeting and greeting each other out in the roads.