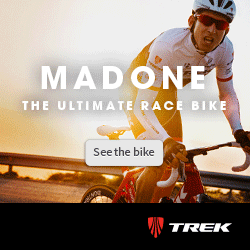 Loyal readers will know all site sponsors get a public message of thanks and here is the thanks to Trek for their sponsorship of the site this month. If you're enjoying the daily previews then support from sponsors helps it happen.
Trek are promoting their new aero bike, the Madone 9 with it's aero design and component integration. It's currently being ridden by Bauke Mollema, Bob Jungels and company in the Tour de France with Mollema swapping between the Madone and the Emonda.
This site isn't a business so sponsorship has a more personal and direct aspect. As well as bandwidth, photo accounts, coffee and more, the sponsorship has helped fund recons for many of the stage finishes from Le Havre to La Touissuire which in turn helps the daily stage previews. There's many a good ride and pleasure weeks before typing any previews but it can mean riding some of the main roads enjoyed by the Tour de France instead of taking the more scenic side roads.
Recons help get a better feel of the finish, literally in the sense of the road surfaces. In June a lot of the Tour de France route seems to be redone ahead of the race. They say the British Queen must think the world smells of fresh paint because she dutifully opens so new buildings; do riders in the Tour think the countryside smells of bitumen? But checking out the route is more about the lay of the land rather than the state of the roads. Legendary L'Equipe writer and playwright Antoine Blondin said a race was first and foremost a matter of geography so knowing the terrain is useful. Closer detail helps sometimes, take tomorrow's climb of La Toussuire which has a regular profile in the roadbook it's much more irregular in reality. To borrow from mathematician Benoit Mandelbrot's work, use the racebook or Google and it's like looking at the map of an island but ride the route and you can walk along the shoreline. But it's easy to get stuck on the detail, recons only go so far as a headwind on the day or another temporary factor can easily skew the impression of a climb. Spot a very difficult section of road and it's not automatic that anything happens in a race.
Thanks to Trek and their UK office for the support, if you want to help check out their ad and the new Madone.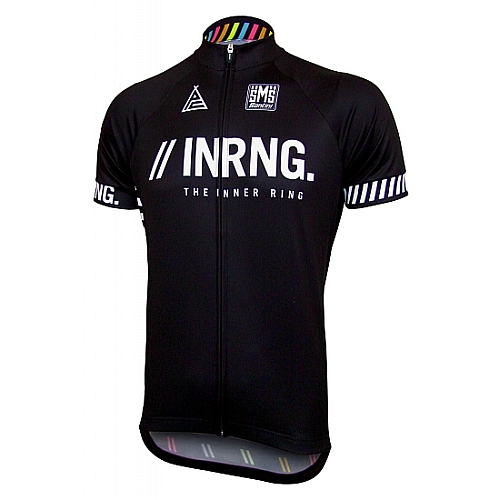 You can also support in other ways like buying kit, a new load of jerseys has just arrived while the socks and caps are in stock with Prendas and a generous share of the sales is split between the shop and this site.