Chris Froome won the Dauphiné, Alberto Contador and Nairo Quintana marked each other up the Port de Balès which leaves Vincenzo Nibali as the big name with questions over his form. He was thereabouts in the Dauphiné but his epic ride to Villard de Lans confirmed his audacity and not his form. When it came to combating gravity he lost a lot more time on the Alpine climbs than he did last year. Today's Italian championships make a good test with the uphill finish to the Superga outside Turin, 5km at 9% and more famous to cyclists as the tough finish of the late season Milano-Torino race and to others of a grizzly air accident.
If Nibali is tested this weekend, one failure so far was the French time trial championships where Jean-Christophe Péraud abandoned mid-ride. No crash, he was simply on a bad day. Péraud secured his first pro road contract when as an amateur he beat many pros. L'Equipe says he rode past a road safety camera which normally warms motorists if they're speeding by flashing up their speed in red numbers but Péraud's numbers were nice and safe and the screen read 34km/h, a discouragingly low figure. Repeating last year's podium finish was always a daunting task and now it looks even more unlikely and the talk now is helping his team.
Team tactics: Try to catch the national championship road races this weekend, especially the elite men's races. It's a very unusual contest where almost entire pro teams can clash. Take the French race where over 20 FDJ riders can take on large mobs from Ag2r La Mondiale, Cofidis, Europcar, Bretagne-Séché and others swell the ranks. Ditto in the Netherlands with domestic teams Lotto-Jumbo and Roompot both having a terrible season so far to the point where you wonder if a lone wolf like Lars Boom or Niki Terpstra will win the day. Napoleon once said "a soldier will fight long and hard for a bit of coloured ribbon" and it holds true for racers trying to sport their national flag for a year.
A man in a hurry: Talking of national champions you might remember David Lappartient's ambition for a "French Team Sky". He once took this a step further with the call for the Tour de France to be run with national teams, enraging FDJ team boss Marc Madiot. Lappartient's hit the headlines recently after his work to torpedo some proposed reforms and giving an interview to cyclingnews.com to explain his opposition. Several people pointed out his multiple conflicts of interest and how he wears several hats as boss of the French federation (which has a small deal for income with ASO), President of the European Cycling Union and sits on the UCI's Management Committee. Enough to keep anyone busy only his cycling work is just one part of his working life.
He's mayor of Sarzeau – population 6,941 – where he stands on the "Sarzeau en Mouvement" ticket, presumably thrashing the "Sarzeau immobilisme" candidate – but this is just one of his politics jobs. He's also a councillor for the Morbihan départment too and presides over grouping of several towns to share various public services. Busy man.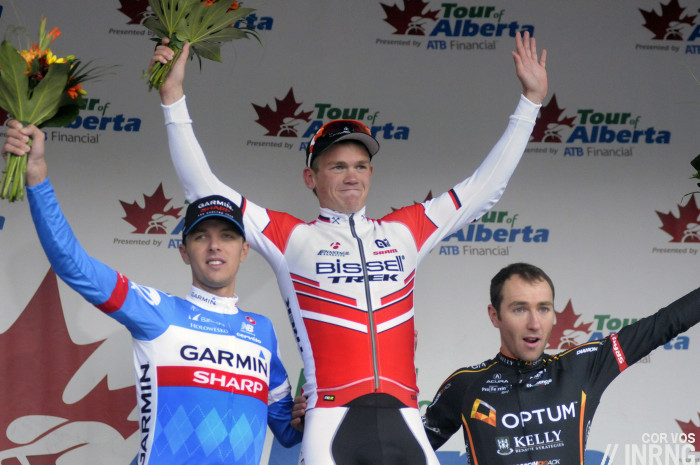 From Mayor to minor: on the subject of mayors, a random fact: Cannondale-Garmin's neo-pro Ruben Zepunkte is the son of Klaudia, Bürgermeisterin of Düsseldorf in Germany, population of 600,000. Let's hope they have good cycle lanes.

Mayors matter: the Giro has confirmed the 2016 race will begin in Apeldoorn in the Netherlands. London is in "secret" talks to host the grand départ of the 2017 Tour de France. These foreign starts ensure big publicity crowds and above all, money. London will pay far more for the Tour than any French municipality. It's good for business although as ever starting the Giro in Denmark, the Netherlands or Ireland just seems to be stretching it. But there are still talks about a grande partenza in Washington DC.
From Le Tour to Latour: while we we're trying to look for clues to the relative form of Alberto Contador and Nairo Quintana the one with the best view during the Route du Sud was Pierre Latour of Ag2r La Mondiale. The neo-pro climber wasn't a direct match for them on the Port de Balès so he took off early on the climb to build up a buffer and it worked, he managed just to hold on to the two Tour contenders over the top before cramp got the better of him on the descent. He's listed all over the place as "Pierre-Roger" Latour with that double first name but it's wrong, he's just Pierre. It stems from a mix-up long ago on a results sheet from which his name was copied into the UCI database. Even his team calls him Pierre-Roger when friends and family don't. A podium photo with Contador and Quintana is already impressive for a first year pro and we'll be hearing his name again in the years to come.
Quintana's pinky finger: a tiny detail but watching Quintana on the Port de Balès he seemed to be spinning an unusually low gear and when he stood on the pedals and rocked his bike side to side his little finger would stick out to the side, think of a princess holding a teacup (youtube video, see 50m20s). While Pierre Latour was wrestling his bike as if he was trying to tame alligator, Quintana seemed to be so light on the pedals. A tell or too much analysis? Answers in July.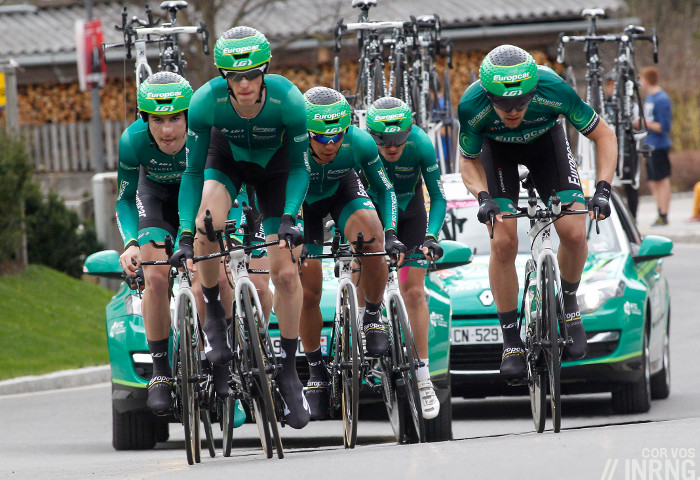 Europcar are waiting for answers of another kind, the riders have given team manager Jean-René Bernadeau until the end of the Tour de France to land a sponsor before they start to leave. Riders aren't supposed to sign contracts until 1 August but this doesn't stop them talking and even shaking hands on deals with other teams. Any rider leaving their job hunting until August or September is leaving it late as many teams will have already filled up spaces and spent budget on recruitment. It's looking increasingly unlikely the team will be saved and the greater the chance the team's best riders – Rolland, Voeckler, Coquard – have offers from others, the less chance a sponsor will sign up to back a relatively empty vessel.