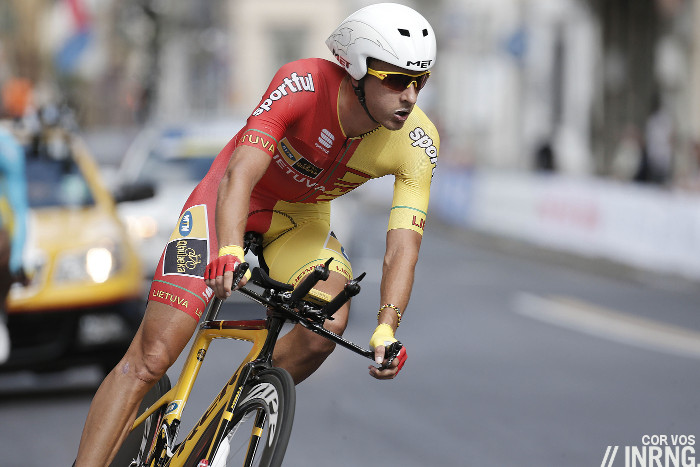 Imagine you're a team manager tasked with assembling a new squad. What do you look for in a rider? Talent? UCI ranking points? Sure but nationality is a big issue and coming from the "right" country helps land a contract and possibly higher pay.
"You're better off not being Lithuanian as a pro. The same for Latvians and Estonians. If you come from a Baltic country you have to be really strong to get hired by a good team. You have to work harder than others to succeed."
– Ignatas Konovalovas in L'Equipe, 11 May 2015
That's the recent winner of the Four Days of Dunkerque who explained that he was dropped from the MTN-Qhubeka team because Cervelo wants riders from wealthy countries like the US, Australia, Netherlands and Norway "where people have enough money to buy a nice bike" in his words. Konovalovas has dropped to the Conti level Team Marseille – KTM squad with whom he rode as an U23 back in 2007 before turning pro. Konovalovas accepts this, it's business as far as he's concerned, rather than a big complaint.
"The American riders will always be most sought after because the big cycling brands are American and behind them there's a big market"
– Alex Carera, rider agent, L'Equipe, July 2014
It's self-evident when you look at some teams who careful cultivate a roster with a rider from target markets. A local rider can help with access to a local market. It's similar to the casting of a James Bond film where each actor from a different nation is used to spearhead the marketing effort in their home country. Some countries matter more than others. What's needed is to have some riders from key markets. In cycling it's someone for the fans to follow, for the media to turn to for a quote and the rider can attend local marketing events. Here's Konovalovas again:
"You have to know how to send messages on Facebook and Twitter which will be relayed by the media."
The Lithuanian says that he'll share a joke among friends on social media but doesn't go in for much more. This though is the elective part. A rider can't change their nationality nor their nation's GDP per capita but they can promote themselves with these means and, at the margin, make themselves more valuable.
Sport or marketing?
All this makes us ask whether we are watching sport or marketing. If it was sport the best rider would be picked regardless of where they came from. If it's marketing then teams are assembled according to commercial criteria. The reality is somewhere in between, a Venn diagram that scores talent, marketability and more. A rider is picked for ability first but once you go down the distribution of talent and past the superstars there's a competitive market for talent and having something extra will seal the deal. Helping with access to an important market is useful. By extension of nationality helps land the job it should also help with pay, a greater bidding war for more marketable talent.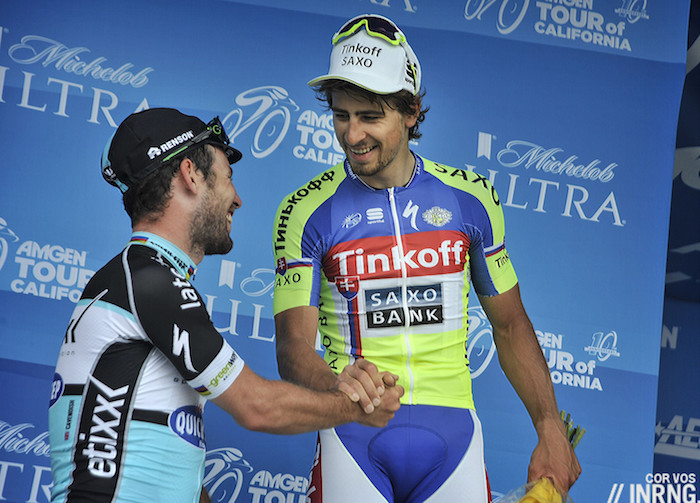 Conclusion
Ability matters most which is why small Slovakia's Peter Sagan has one of the largest pay packets in the peloton. His earnings power is boosted by his marketability thanks to those wheelies and memorable victory salutes which make the front page, the evening news bulletins and end up as a glossy adverts. But further down the food chain nationality matters because each team tries to build a roster to help with their marketing. Everything else being equal a rider from a premium consumer market like the UK or USA will get a contract over, say, a Baltic rival. Nationality is just one factor, being able to reach into the local market with good communications and social media counts for plenty too.