Here's a selection of questions to test your memory and knowledge of pro cycling, ranging from geography to history, family to money, tech to trivia.
Some are easy, some just can't be googled and for one or two maybe there's just no correct answer.
Identity Parade
1. He's dressed in red and makes his way through the snow but it's not Santa. Can you name the rider pictured above?
2. Name three pro cyclists with "Santa" in their name.
3. Name the 15 year old on the cover of Vélo magazine next to Sébastien Chavanel, then with FDJ, back in 2008.
Geography
4. Name the strategic berg near this windmill in Belgium.
5. This year's Giro started in Belfast, the Tour in Leeds and in 2012 the Giro started in Herning. Which was the most northern start for a grand tour?
6. Of the three grand tours this year only one visited its national capital, which one?
Family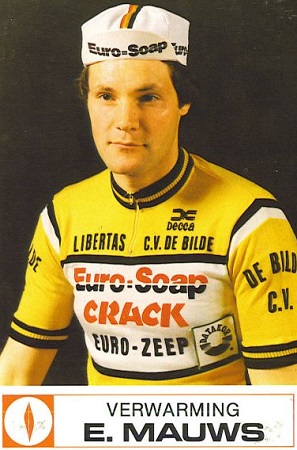 7. This Euro-Soap-Crack team member didn't make it big as a pro. Can you name his more famous son?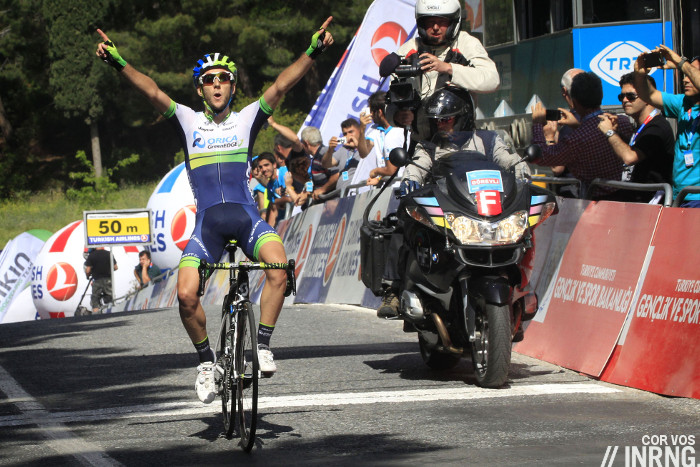 8. That's Adam Yates winning in Turkey. Both he and his brother Simon have had a great season. Name four more sets of brothers in the pro peloton this year. For a bonus point name the brother and sister who are pro cyclists.
9. Tony Gallopin won a stage of the Tour de France and wore yellow for a day. He comes from a big cycling dynasty. Uncle Alain was a pro who a handful of races and is now a DS at Trek Factory Racing while uncles Joël and Guy were also successful pros who rode the Tour de France. Which family member has won the French national road race championships?
History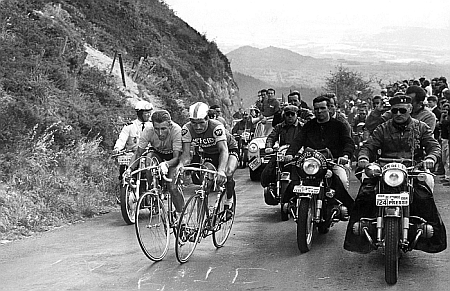 10. This might be the greatest cycling photo of all time. Where was it taken?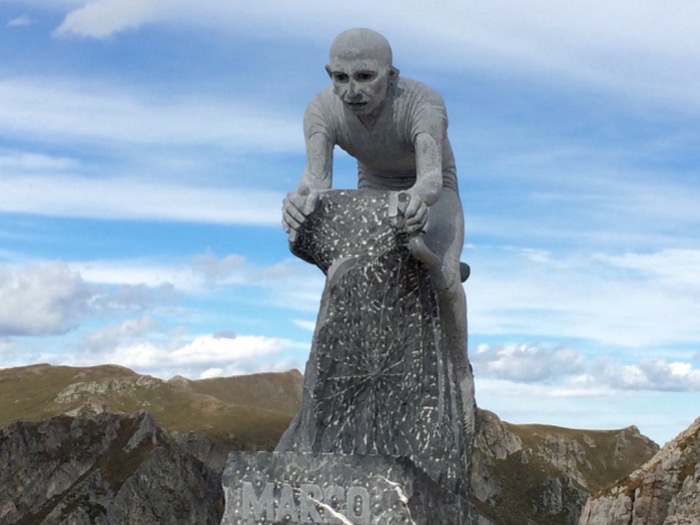 11. How many Marco Pantani memorials are there?
"Together with Eddy Merckx, we won all the classics there are to win. I won ********* and he won all the rest."
12. What race is Noël Vantyghem referring to above?
Money
13. The Critérium du Dauphiné is one of the best races of the year and belongs by the Tour de France owners ASO. Is it profitable?
14. What's the average World Tour team budget for 2015?
15. Which team won the least prize money in the Tour de France this year?
Chief commissaire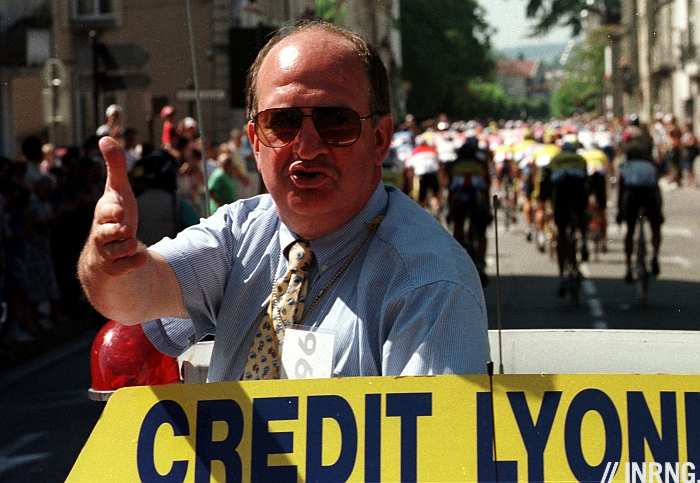 16. Are race radios allowed in World Tour races for 2015?
17. What's the maximum distance permitted for a one day professional road race?
18. Which is the only branch of the sport where competitors must pin a number on their shoulders?
Hors Course – Beyond the Peloton


19. Who is the dear hunter pictured above?
20. What car does Jean-Christophe Péraud drive?
21. Which pro cyclist has had a insect named after them?
Crikey!


22. It's not everyday you read a book about organised crime and find references to a senior UCI member. Who gets name-checked in Misha Glenny's McMafia?
23. Who are the two smiley people pictured above?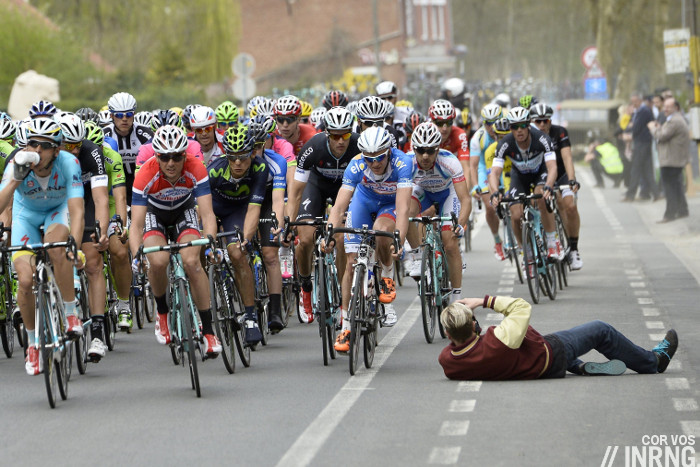 24. Photographers work hard to get close to the action and some fans want to experience the action up close. But there are limits. Can you name the race where "photo guy" became part of the street furniture?
Tech
25. Name a World Tour team that has to buy its own groupsets
26. Which World Tour team uses threaded bottom bracket shells rather than press-fit bearings?
27. Why do inner tubes smell of fish?
Mind your language
28. Tom Beans, Jake Birdsong and Michael Snow are the literal translations of three rider names in the World Tour. What's their original name?
29. Name the odd one out among "peloton", "échelon", "échappée".
30. "The Sheriff", "The Little Gardener" and "The Chimney Sweep" were the nicknames of which riders?
Prize
If you've made it this far, well done. Unlike some competitions this isn't an email harvesting exercise masquerading behind a simple question. It's a lot of work to answer the questions but I thought it'd be fun to cover a wide scope and have questions that can't be answered just by trawling Google or Wikipedia.
If you want to have a go, leave your answers in the comments below and I'll send a prize to the reader with the (most) correct answers.
The answers will appear in a few days, a happy Christmas to all readers.