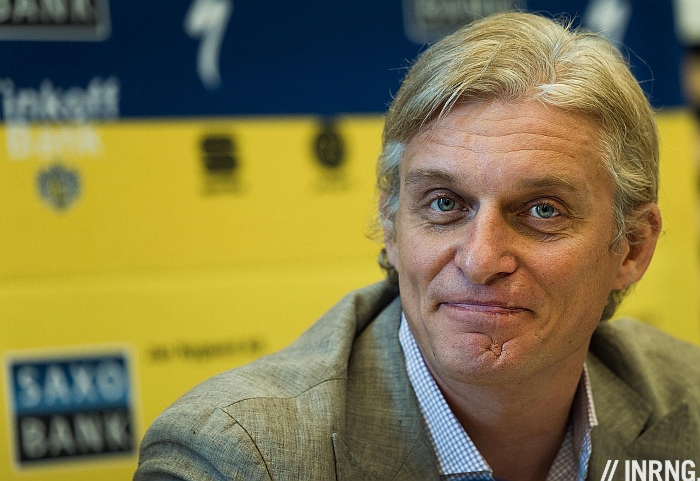 Smearing rider reputations and even mocking Norwegians about the Utøya massacre in now-deleted tweet, Oleg Tinkov's funny side is matched by a tendency for provocation and shock. He's made a career out of it.
@MathiasAsk no, i dont like his bio passport data)

— Oleg Tinkov (@olegtinkov) August 16, 2014

Could any other team owner get away with this? Should Tinkov get away with it. Tinkov's made a career from getting away with it whether selling pelmeni or Russian dumplings with adverts featuring bare buttocks, a shocking image in 1990s Russia. When he sold his food business he went into beer and marketed Tinkoff beers with not-safe-for-work ads.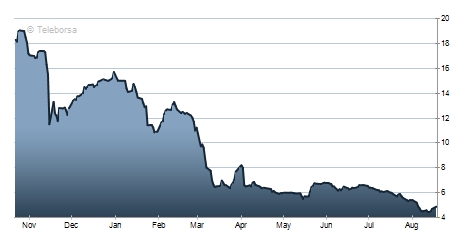 Oleg Tinkov might never miss an opportunity to tell us how rich and succesful he is but he's probably not as wealthy as he once was. The chart above isn't a stage profile from the Vuelta, it's the stock price of Tinkoff Credit Systems, his credit card company that calls itself a bank. Worse, the Russian rouble has fallen significantly in value. However as a billionaire his wealth will be spread around the world, the takeaway is just that he's less wealthy than before.
Tiernan-Locke
From one man with a taste for alcohol to another. The UK Anti-Doping agency (UKAD) released their verdict on Tiernan-Locke and his defence for curious blood values was a large quantity of alcohol had caused severe dehydration. Much has been made of the binge but his defence was really based on the subsequent dehydration which he claimed knocked blood values wildly out of kilter. Only for all the claims of dehydration UKAD didn't find the argument scientifically plausible and besides, even if he claimed to have had such a hangover and not drinking water for 32 hours he managed a three hour ride with the British team.
Thirsty Britons
Is there something about British cyclists and alcohol? Bradley Wiggins is known for his benders and when the Financial Times took David Millar out for lunch he racked up a bill only beaten by Gore Vidal and the Japanese Prime Minister. Of course it's not national, Jan Ullrich was famous for his off-season excess, a French senator took to Facebook to deplore Andy Schleck's state and he and Stuart O'Grady were thrown off the Vuelta once. Back in the days Jacques Anquetil would drink champagne… during a race. There's a serious point behind it all, the pressure to perform means some feel like letting go when that pressure's off or it becomes too much.
Kreuziger's non-expert advice?


Back to Tiernan-Locke's case for a moment because he relied on the advice of Dr Kingsley Hampton for his "thirsty" hypotheis. The same doctor is part of Roman Kreuziger's team. The Czech rider's expedited case to ride the Vuelta is being heard in the next 24 hours. But a hearing over a possible athlete bio-passport violation is due and UKAD's comments won't be enjoyable reading for Kreuziger. As the excerpt above illustrates Dr Hampton's credibility on the subject of the bio-passport gets skewered on page after page.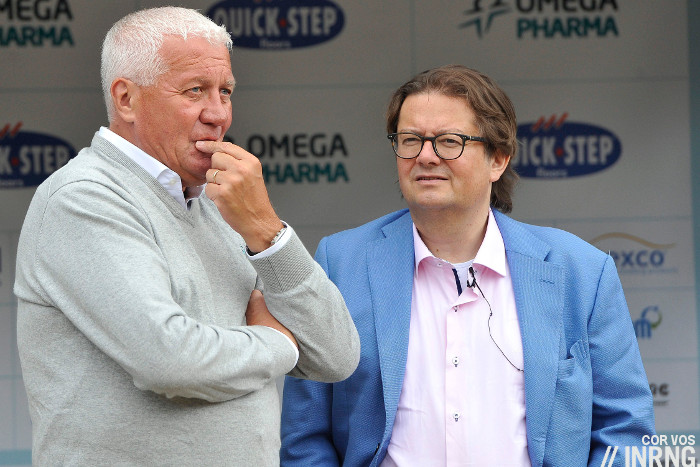 No more OPQS youth team?
Speaking to Het Nieuwsblad OPQS boss Patrick Lefevere (pictured left) says he's going to stop spending money on a youth team after seeing several riders from the EFC Omega Pharma-Quick-Step join Van De Wouwer's Lotto-Belisol youth team. Not to be confused with the Etixx cycling team, EFC is a more local, junior Belgian team.
Rider development is a recurring problem in the sport for as soon as anyone gets anyone good it's open season their recruitment, a junior or U-23 does not belong to any team. Of course it works both ways with Lefevere signing riders from other teams.
Trick Question


What's hillier, the Tour de France's Stage 14 from Grenoble to Risoul via the Lautaret and Izoard and the ski-station summit finish at Risoul or Stage 1 of the Tour du Limousin?
Today's stage of the Tour du Limousin has a reported vertical gain of 3,600 metres, over 10% more than the Alpine festival depicted above according to the Limousin roadbook. The region is hilly but not mountainous and tracing the route over mapping software it's more like 2,800m. Plenty but not quite as wild as claimed.
Back to alcohol again but staying in the Limousin because the stage race will have an intermediate sprint right outside Le Jadis, the old bar where Antoine Blondin used to drink. Blondin was a playright who covered the Tour de France for L'Equipe from the 1954-1982 and wrote some of the best prose about cycling despite, or because, he was drunk for a lot of the time. He's one of the very few to mix literature with cycle racing. A Parisian – he's buried in Paris's Père-Lachaise cemetery – somehow he ended up living in the countryside and this week's race will pay a quick tribure. A complex character he deserves more explanation, maybe more this week.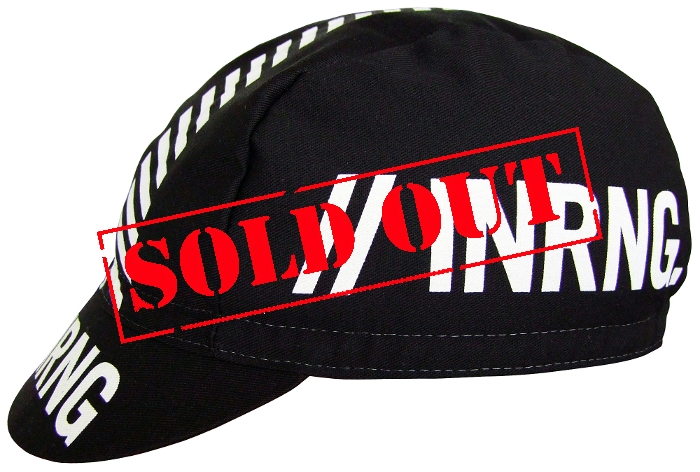 Caps Update
Talking of more soon, new caps are coming. There will be the option for a large one and also for a white one too. If you want and if you can, you can sign up online with Prendas as this helps them measure the demand – they promise it's just to see how many people might be interested, it's neither a pledge to buy from you nor are they harvesting your email address for marketing. Thanks for all the support so far.