After the highlights, the lowlights. Sport is meant to have its drama but pro cycling often crosses the line from pantomime villainy to worse. As well as drama there's
We'll start with Katusha's inclusion in the World Tour. The team was excluded by the UCI at the end of 2012 but won its place back in pro cycling's top flight thanks to an appeal at the Court of Arbitration for Sport. Winning the case wasn't a lowlight, it was the verdict that exposed a dysfunctional licensing scheme at the UCI. In short the UCI tries to outsource the process to a committee who, amongst other things, subject teams to an ethical review. So far so good but the test was subjective and it needed the CAS verdict for outsiders to glimpse what is required.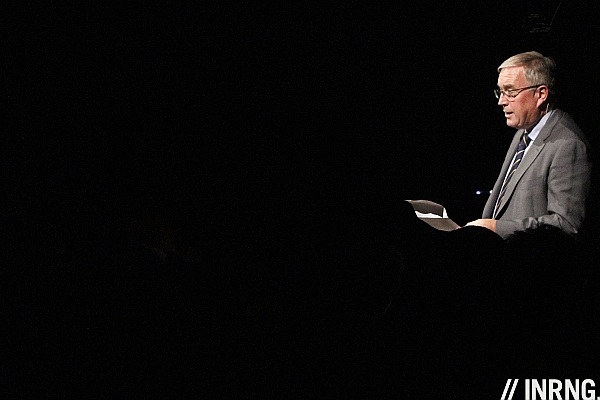 If Katusha was just one problem with the UCI, we saw fundamental concerns with the race to become President. Everything changed when Brian Cookson announced he would challenge Pat McQuaid. We got a spat over nominations as the McQuaid camp got creative with the constitution. The fight got increasingly bitter with both sides playing "press release tennis" as they lobbed accusations back and forth over the (inter)net. In the end Brian Cookson used a classic race tactic and just when everyone was tired, frustrated and getting hungry he launched a bold move on the conference floor.
There's now a lot of goodwill behind Brian Cookson but he needs it. Calendar reform is a euphemism for shaking up the sport, in the same way being "de-resourced" is a way to avoid saying "you're fired". The leaked plans don't inspire. They make sense as business plan drafted by management consultants and always remember the sport has been about business, the Tour de France was a promo stunt to sell newspapers. But Henri Desgrange created the Tour to make money by promoting an unimaginably exciting challenge, he was selling dreams and nightmares rather than ad yields and audience demographics.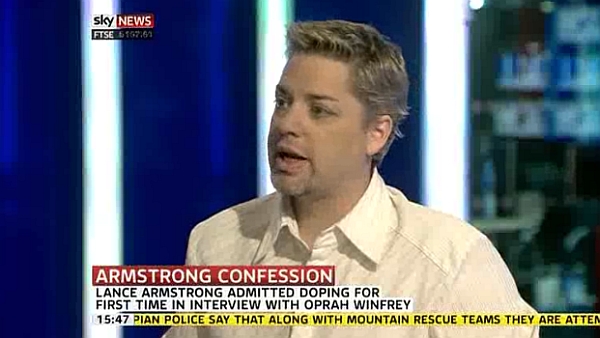 From tragedy to farce. Satire's long been a good way to poke fun at authority and it worked with the UCI Overlord. Maybe not every joke was a roaring laugh but nobody was *chuckling* when when $64,000 donated in charity to help Paul Kimmage went missing. I understand there's still a dispute and donors have yet to be refunded.
The Giro saw a classics drugs bust… or did it? Danilo di Luca and Mauro Santambrogio joined the Vini Fantini team this year and had a great Giro. Well at least until the final week when Di Luca was it was reported Di Luca had an "Adverse Analytical Finding" for EPO in a pre-race out of competition test and he was thrown out of the race. Then came a similar of Mauro Santambrogio only after the race had finished. It took six months to conclude Di Luca's case and at the time of writing (early December) there is no news on "Santa" because it seems the test is based on EPO microdosing and both fiddly and expensive. Santambrogio's case resurfaced in October with a tweet hinting at suicide but his public cry was answered with a lot of support from the Italian cycling community. A reminder that real life is bigger than a sporting sanction but all the same these two have damaged their team and the consequences are real.
No talk of doping would be complete with Lance Armstrong. His saga just drags on. We'll see what any "truth and reconciliation" brings and my worry is that it is becomes transactional, that Armstrong is seeking a reduction in his ban in return for supplying information. Such quid pro quo is the opposite of an enquiry into the truth, no? Oprah confessionals led to book confessions and Michael Rasmussen's tale flushed out Ryder Hesjedal. You can admire what Jonathan Vaughters is trying to do but the risk is that the project is taken for Team Garmin-Rehab. Interestingly nobody's bothered about holding Astana or Katusha to account but if people lose patience with a team that's supposedly exploring the right way then what hope is there for the others?
Scandal is one thing but sometimes suspicion is the worse. There's a gripping French film called Le Corbeau that deals with accusations and gossip, it not the evil act that drives the characters wild but the suspicion, the uncertainty. When Nibali won the Giro Andrew Hood wrote a piece about suspicion but this went up a gear chainring in July with Chris Froome. For a team famous for planning Sky seemed taken aback by the questioning, odd given Wiggins had to do the same a year ago. This continued in the Vuelta with Chris Horner's surprise win. Given the past a default position of skepticism can be safe but never mind cycling fans and geeky power-weight calculations, this was not a niche deal. Instead Froome was asked live on French TV if he was doping – what could he say; what would Di Luca say? – and the mainstream media in France was building up the suspicion.
Scandal and suspicion might not help the sport but wider problems are causing races to vanish. A recession has led to belt-tightening across Europe and many races have been reliant on public subsidy to keep them going. Some races have gone and pressing "delete" on the calendar page was always a sad moment. An event goes but behind it you lose history, the hard work of the organising committee, sponsors leave and more. Worse once a race is dropped resuscitating it in later years always proves hard if not impossible.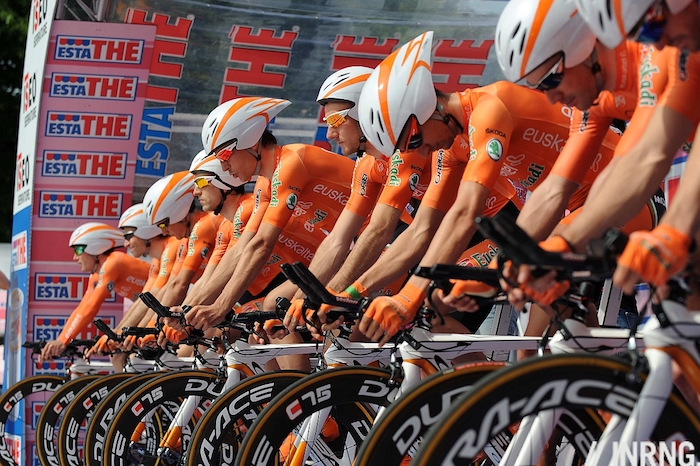 Lastly we see Euskaltel-Euskadi and Vacansoleil-DCM end. Some say pro cycling should move towards more identifiable teams with a regional base in order to create a fanbase but Euskaltel was just that and it's stopped. But nothing is forever. Dutch team Vacansoleil-DCM had a good run and always seemed a cheerful lot despite few wins and the foolish plans to hire Riccardo Riccò and Ezequiel Mosquera. But even these signings were a response to the UCI's incentive system, the team needed points on the cheap.