Thanks for all the entries. Now the moment many are waiting for: what is Mark Cavendish's IQ and who wins the big prize?
The score is 128 according to Daniel Friebe, the writer who helped turn Mark Cavendish's thoughts, speech and notes into At Speed.
A genius? Well you can make your eyes glaze over with discussion on Wikipedia and beyond about IQ tests, their scores and more. But on every count it means Cav's score is well above average. But the point isn't to analyse Cav's brainpower like a coach pouring over an SRM file, nor whether Cav sat the test in icy exam conditions or on his iPad in an airport lounge … it's to give away three copies of the book and a signed jersey.
Drumroll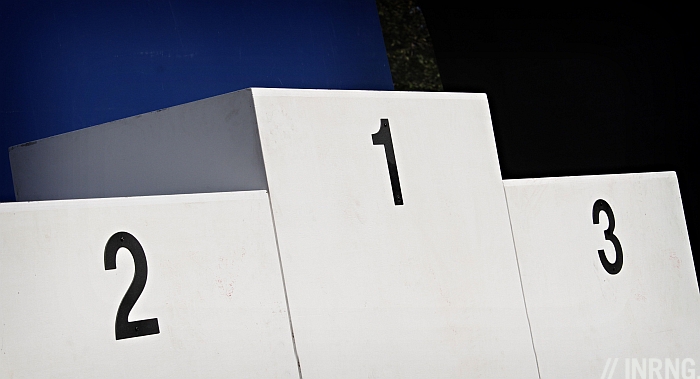 1st prize: browndog wins the signed jersey and the book
2nd-3rd photofinish: Alice and a Ben F copy of At Speed each
Congratulations. Please send an email with your name and address to claim your prize: inrng.com/contact.