One of the great things about the Tour de France is the amount of coverage and content available. This includes podcasts. I'm a fan of podcasts as you can listen whilst doing something else and the way they are recorded means analysis and debate of the day's racing as opposed to live coverage.
With this in mind here's a selection of podcasts covering the Tour de France if you want to try them.

First and for the simple reason that it's excellent. The Cycling Podcast is a daily show during the Tour presented by three journalists and weekly for the rest of the year. The weekly format's been entertaining and the quality's improved, both technical and conversationally. Now it's "The Telegraph Cycling Podcast supported by Jaguar" during the Tour. Lionel Birnie, Daniel Friebe and Richard Moore each have a chat about the day's events and supply plenty of original content, whether audio interviews with people on the race or snippets of information and analysis.
The same feed is supplying the Velonews podcast when they're joined by the likes of Andrew Hood and Matthew Beaudin for a more US take on matters.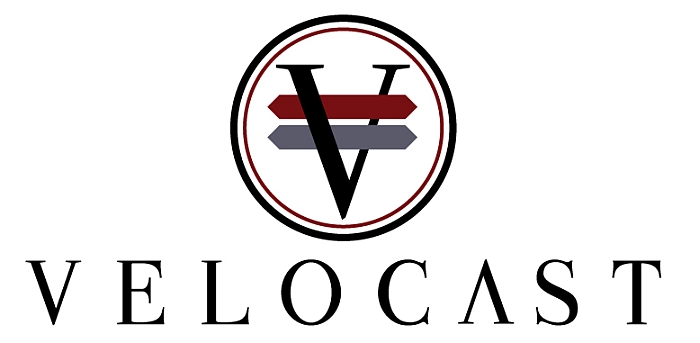 The Velocast's Scottish duo are broadcasting behind a paywall so it's harder for you to have a try and see if you like it but their home page does offer samples. Each day's stage is analysed and there's daily thoughts and conversation on events and topics from the day. They're professional broadcasters but offer a fans's view, watching the stage as you might and then exploring events. It's opinionated, amusing and witty.
British TV channel ITV covers the Tour de France and somehow its presenters get together in the evening for a chat about events. They offer a round-up of the action, a chew over events and some interviews from the mixed-zone. You can sense the relaxation after hours of live broadcast, there's joking and some might recognise the tone from the dropped Real Peloton podcast. It's often shorter than the others, say, 15 minutes but concise and handy if you missed the stage.
Cycling Weekly has a daily podcast. It sounds like its recorded on a smartphone during the drive from the stage finish to the journalist's hotel for the evening. There's not much production at work here, it's like you're sitting inside the car with them. There's discussion of the day's events and a preview of what's next. It's on soundcloud.com and you can subscribe via iTunes too, search for it.

Next for French speakers there's RTL's Club Jalabert which offers a series of clips and analysis throughout the day including L'Oeil De L'Equipe, a quick piece from a L'Equipe journalist, plus a daily stage preview and then a post-stage analysis with phone-in where presenter Christian Olivier joined by Laurent Jalabert as a pundit. It's good listening because it's French, all the other shows above feature anglophone presenters predominantly talking about "their" riders and this offers a host-nation's take on the home riders. So expect more on the simmering feud between Pierre Rolland and Jean-Christophe Péraud for example rather than an update on Chris Horner. Jalabert knows his stuff, during the day he's a commentator for French television but sometimes struggles when sat alongside the bumbling Thierry Adam. On the radio he seems more relaxed, it's his show and he's in charge and he's a lot more talkative and informative than his senate hearing last year.
Rival radio station RMC put all their Tour audio out on a feed too. It's a talk radio and sports station and the content is more lively with experts including Fred Adam and the legendary Cyrille Guimard. Arguably the best directeur sportif of all time, Guimard's a lively pundit with opinions and is much more than senior name wheeled out once a year, his predictions and analysis are often so sharp you wonder why he's not in a team car.
Others?
Australian broadcaster SBS do a weekly broadcast called Cycling Central but it's not daily or Tour specific, search for it on iTunes
Bicycling has Tour Talk daily videos from James Startt and Frankie Andreu… but they're not podcasts to save.
Summary
There are only so many hours a day you can read about the Tour de France and watch it on TV. For the rest there's a podcast.
The idea has been to present a few options if you want to get some audio to go. I reviewed some a couple of years ago and remember people were asking for French content so it's added too. Similarly if you have extra podcast suggestions and views please share them below.