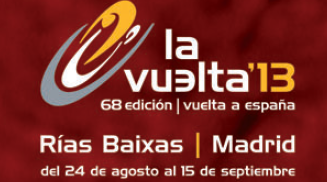 You can download the stages of the 2013 in Vuelta a España for your electronic diary organiser, phone, computer.
Each day's stage is listed with asterisks added to indicate the relative difficulty or importance of the day's stage.
Over to you to incorporate it with whatever software you might use. Normally on a desktop or laptop computer the best way is to right-click on the file link above and save the .ics file. Then import the file to your electronic diary. Often devices will subscribe to the calendar so if any changes to the file these will be incorporated automatically in your diary.
With an iPhone just click on the link and select "Open in Calendar" when prompted and should get incorporated into your diary. One or two clicks and it's on your phone / Outlook etc calendar.
Alternatively if you use Google calendar use the +Google Calendar icon on the bottom right of the calendar above.