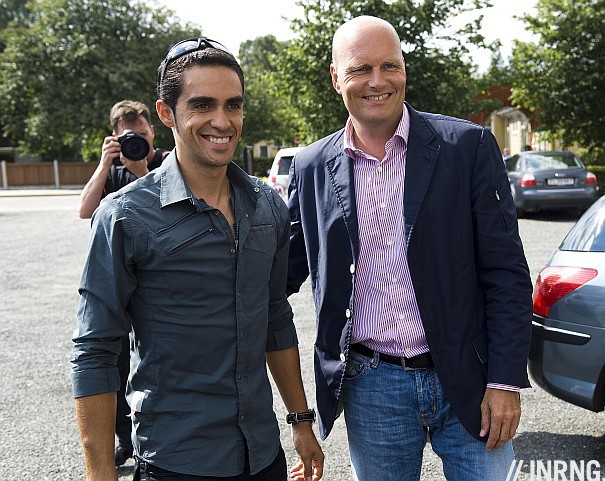 Bjarne Riis is going to court to reduce a doping punishment. But it's to do with the UCI's rule that a returning rider from a significant doping ban cannot earn "sporting value" points for his team. These points are used to rank a team for its licence status and in the case of Saxo-Tinkoff, it means Alberto Contador's points from the Tour de France, Vuelta and more don't count. The team's not got many points because it's not won much but Roman Kreuziger and Rafał Majka have collected some.
But it's not about Saxo-Tinkoff or Riis. The point with this punishment is that it's a sanction above and beyond the WADA Code.
a proposal aiming to prevent any rider returning to competition after a suspension of at least two years for violation of the Anti-Doping Regulation to contribute to the establishment of his team's sporting value during the registration procedure. If the UCI Management Committee approves, this measure, which means that during a period of two years these riders' points would not be taken into account, will take effect from this year
On the topical theme of forecasts, I predicted 18 months ago that this was going to the CAS. This UCI rule is noble in the way it seeks to make a clean (or not caught) rider preferable to a doper on the comeback trail but this is contrary to the WADA Code which doesn't allow for anything more than a two year ban. The hearing takes place on 19 August.
4 Year Bans Coming
The WADA Code is being revised with a modified version planned for 2015. This will likely include four year bans for those caught with "heavy" doping for example blood doping. More at Athletics Weekly.
Summer Trainees
The future comes in other forms too. Stagiaire is French for intern and one of many French words that are carried across into English in pro cycling. In most cases it applies to riders who join a pro team from 1 August onwards on trial.
Like any internship in an office or factory this is the chance to evaluate a prospective employee at work. They might have a good CV packed with results as well as other attributes like good lab data or these days power numbers but what are they like? Often the question of personality is already known to some extent because many riders come from development squads linked to pro teams. But it's one thing being a big fish in the pond another being small fry on a pro team. Not all internships work out but the lack of a pro contract isn't failure. Some teams will take on three riders knowing only one or two will turn pro. A rider returns to the amateur ranks with valuable experience.
New Bike Equipment Rules


The UCI has new rules on equipment for 2014, notably for position in the time trials. Two TT bike rule changes stand out:
the requirement to have level forearms is dropped, now the bars can have a maximum height difference of 10cm which will allow for some slope in the arms although the 10cm distance means the slope is minimal and not the "praying mantis" position used by the likes of Levi Leipheimer in the past
gear levers will now form part of the 75cm rule where any extensions cannot reach more than 75cm beyond a vertical plane from the bottom bracket. This means riders like Bradley Wiggins who use long bars plus manual gear levers for even more reach on the end – rather than electronic shifting with short buttons or levers – will have to revise their position
There's some adjustment in the rules for taller riders but not much, you can ask for an extra 5cm in reach but this is small, meaning there's a lot more room to find a position for shorter riders whilst taller riders have to fit into the specifications given. Making adjustments to suit everyone is always going to be hard but it still feels like taller riders suffer disproportionately to fit the UCI rules.
Swiss Cycling Short of Money
Switzerland is a wealthy country but its cycling federation is short of money. The legal challenge to the 11th hour nomination of Pat McQuaid is being challenged and this is placing a strain on the Swiss federation's budget. It's not the first time they've been short of cash, in the past they've struggled to fund full-size teams for the World Championships. Let's hope McQuaid paid for his membership.
McQuaid vs Cookson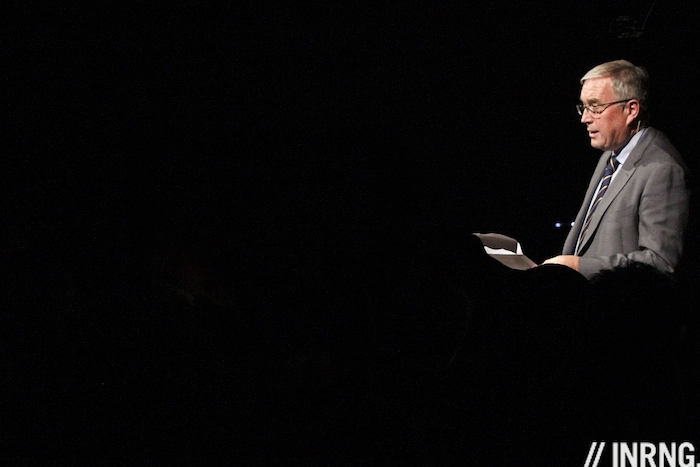 Talking of Pat McQuaid there's a blog to support him. It's said it's being run by the PR agency helping his campaign but the writer emails to assure me it's independent. Regardless of the source it's all part of the debate and worth a read from time to time. Even if you're an ardent Cooksonista it's worth hearing an alternative voice.