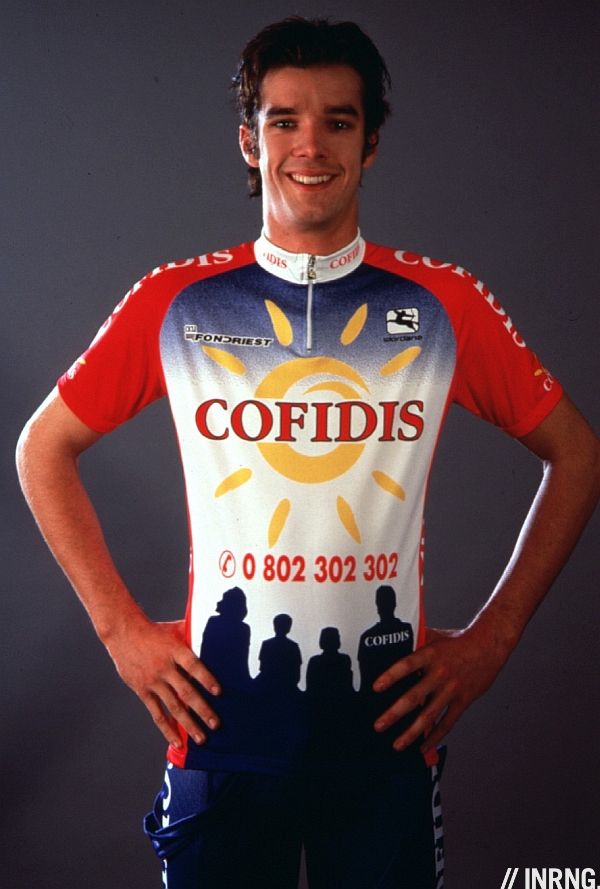 Another chance to win a copy of the new US edition of David Millar's autobiography "Racing Through the Dark" which I've reviewed last year.
The Tour de l'Ain is happening now and from memory this was Millar's first race with the Cofidis pro team. It's sadly no longer the case but when Millar turned pro, the French squad was one of the most exciting teams in the sport with a big roster of talent and great ambitions. They even hired Lance Armstrong, although he fell ill and the rest is history. Millar's book tells the tale of this plus more.
Having asked what was Millar's first type of bike race last time, this time it's four wheels
Question
After signing his first pro contract with the Cofidis team what car did David Millar buy:
A) Land Rover
B) Jaguar
C) Aston Martin
Rules: post your answer in the comments section, don't email or send a tweet.
Feel free to use a pseudonym and you don't have to leave your email in the field before leaving the answer. I'll send the book airmail to anywhere on the planet.
I'll pick the winner at 9.00am Euro time on Monday 13 August so get you entry in by then. If there's a tie I'll use a random function to select a winner.