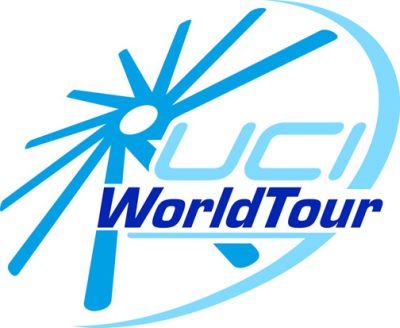 The World Calendar features men's pro cycling's best races plus the Tour of Beijing. It comes with 18 UCI Pro Teams or at least that is the plan. But it is becoming apparent that there could be just 17 teams in the top flight for 2014 despite efforts by the UCI to encourage candidates for promotion.
This shortage is unexpected and even if a team decides to make a bid for promotion highlights a problem with the team licensing process and the gap between the top level of the sport and the rest.
The UCI rules include plenty to determine how teams meet the qualification criteria for World Tour, whether earning a licence for the first time or what is needed in order to retain a licence. In summary once a team meets the administrative, financial and ethical criteria then it is ranked according to sporting value and only the top-18 squads make the cut. However the rules don't say what happens when there are less than 18 teams interested in a licence.
There are currently 19 teams because of the Court of Arbitration for Sport ruling to give Katusha a place. But the likely departure of Vacansoleil-DCM and Euskaltel-Euskadi on the cards it means 19 goes to 17. It seems the UCI is trying to encourage a candidate to fill the 18th spot.
@TourDeJose @inrng UCI is trying to convince IAM and MTN to become WT, so they keep 18 teams. But they refused. Only point issue by 16 teams

— SEG Cycling (@SEGcycling) August 12, 2013
But the system has a flaw with the wildcard invitations. Why should a team seek promotion to the top-18 if it can get invited to the best races anyway thanks to the wildcard system?
World Tour Costs vs Benefits
Being one of the top teams in the sport comes with one prime benefit: automatic entry to the Tour de France. This is the golden ticket for teams because the Tour de France generates such a disproportionate amount of publicity compared to every other event on the calendar. With this a team can be sure of retaining its top riders – see Joaquim Rodriguez who was close to quitting Katusha when it temporarily lost its licence – but crucially offers the certainty for sponsors who know they can pay €X million in return for the airtime every July.
Another big advantage is guaranteed entry into a large calendar of races. A team like FDJ is guaranteed to be invited to the Tour de France but it wants Pro Team status so it can have entries into the Giro and Vuelta too. Normally a French team would not be a priority pick for the race organisers and nor does the French lotto have any commercial interests in Spain or Italy. So why ride? Well it means the team can ensure most riders on the squad get to ride at least one grand tour per year, vital for experience and condition. In other words in order to have a good Tour de France, the likes of FDJ need to trial their riders in another tour.
But there are other certainties which are less welcome. First is the cost, the licence fee and funding the anti-doping effort is a large claim on cash for a team. Above all there is the wage bill, a team that has to ride three grand tours a year plus ride the classics and all the races that go in between needs to have a large roster of riders, none of whom come cheap.
Go wild
Presumably this means more wildcards for 2014. Instead of 18 + 4 invitations it means 17 + 5 invitations. It creates a kind of poker or game theory scenario where a team has a reduced incentive to apply for the World Tour because it is likely to get invited. But if the UCI can convince just one team to take the bait and pay up for a World Tour licence then it breaks ahead of the pack of contenders and secures an invitation.
Free Riders
Wildcards have their merit as means to invite local teams because a race needs to retain a local touch. But there's another flaw in the system if some teams know they can get all the benefits like invitations to the big races but without fronting up the costs. Ironically if structures behind Euskaltel-Euskadi or Vacansoleil-DCM could find a sponsor or two then they've a chance to stay in the top flight when normally the entry ticket would be much higher although time is running out.
Second division
But the competition for wildcard invitations is not going to be huge. In the second tier, known as Pro Continental, there are 20 teams but the differences in ability are huge. Put simply a share of these teams don't have what it takes to ride a grand tour and in fairness they know it, preferring other objectives instead. For example Australian team Drapac wants to move up from the third-level Continental to Pro Continental so it can gain a wildcard to to the Tour Down Under and beyond but not with the ambition of riding the Tour de France for now. So those teams who might think about getting into the World Tour know they're not competing against 15 other teams for a wild card spot.
The Riis Move
If there's a chance of 17 teams for 2014, someone who thinks there could well be 18 or more licence applications is Bjarne Riis. The insecurity ahead surely explains why he's going to the Court of Arbitration of Sport in a bid to make Alberto Contador's ranking points count to the Danish team's "sporting value." But even if MTN-Qhubeka and IAM opted for promotion, they'd need to sign more riders with points to help their chances.
Conclusion
There's a problem with the system here where we could have just 17 teams chasing the 18 places available. There's no right or wrong, instead it speaks to the weakness of the system when a World Tour licence is not seen as the golden ticket it should be because some teams can exploit their status and ability to win wildcards. It's like sitting down on a plane to discover the passenger in the seat next to you paid half what you did.
Worse the weakness is comprehensive, it's not about one missing team at the margin. Instead we see the whole second layer of teams appear content to operate on their current level. Also it's a new bout of uncertainty, the rules and scenarios to be ride the World Tour seem to change every year. This time it's not the UCI changing things but regardless, the game keeps changing.
All this changes if the UCI can sell the idea of a licence to one team but in a way whether this happens or not a flaw in the team licence system is exposed. It's not new, after all teams like Europcar have made a model of qualifying for the Tour via wildcard but the shortage of teams this year shows an asymmetric position where the UCI has rules when there's an excess of teams competing for a place but there are no provisions when there's a shortage of candidates.