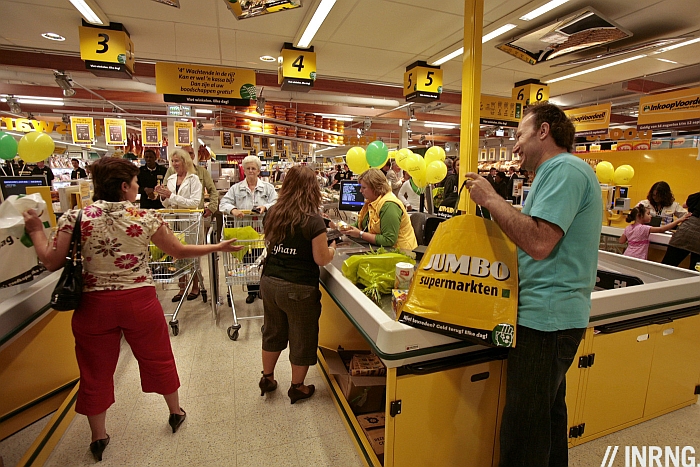 I awoke and padded my way to the bathroom across the Quick Step flooring. A flick of the Hansgrohe thermostatic valve and the shower hissed into life. As I waited for the hot water to arrive I glanced at the tiles fixed in place by the Soudal adhesive and grouting.
As I massaged in the Alpecin shampoo I knew I could afford to linger because I'd switched to Direct Energie so the hot water was cheaper than ever.
Time for breakfast. I'd visited a Jumbo supermarket the other day and began to use some of the supplies. As I sipped a Segafredo coffee the Bora extractor fan sucked the vapours from my cooking faster than a UCI commissaire eliminating a deviant sprinter while in the background Sky news played on television. Over breakfast I opened my mail, a statement from my insurance provider Ag2r La Mondiale the only post of the day.
It was time to go to work. The car is out of action so I can't drive but I've bought the spare parts from Oscaro. After putting on my Katusha clothing it was time to decide which bike would match the outfit? I went for the Merida and left the Scott, Trek and Cannondale behind in the garage. Too many bikes? Never and that new BMC looks nice but I checked my Fortuneo banking app and the lack of cash means I'd need a loan from Cofidis. Maybe I'll buy a lottery ticket with LottoNL, Lotto or FDJ and hope for the best.
The short commute took me into Belgium where temporary traffic lights held me up, ahead workers from Wanty were spreading Groupe Gobert tarmac in place.
Lunchtime was spent dreaming about a holiday. Spain would be nice later this year, some warm weather in the autumn so maybe I could find a cheap deal with Sunweb which reminded me I should check if that Movistar SIM still works. Maybe I could further, take a flight with Emirates to Abu Dhabi and then connect to another flight.
Enough… more creative readers could find ways to crowbar references from the remaining sponsors into this fictional account:
Astana, the Kazakh state and a variety of related companies
Bahrain, sponsored by the Bahrain state and ruling royal family
Dimension Data, an IT services company from South Africa owned by Japan's NTT
Drapac, a US-Australian real estate investment firm
Orica, producer of chemicals for the mining industry such as explosives
The point here is that there are many sponsors trying to appeal to the viewers and followers of the Tour de France but their reach varies. Trek or Scott bikes can be found around the world, the same as Segafredo coffee or Hansgrohe gear for your bathroom. But Belgians can't buy an FDJ lottery ticket just as the French can't buy a Belgian lottery ticket so sponsorship here is limited to local audiences.
Other sponsors have different aims. You're very unlikely to be in the market for some Orica produce and if you were there are cheaper ways to reach this niche purchaser segment. Instead Orica wants to be seen supporting an Australian team as a means to boost its image after several environmental scandals.
Similarly you're unlikely to sign up for Dimension Data's software and services but if you're in the IT industry then sponsorship opens up a lot of VIP access, you can be wined and dined during the Tour de France or go for rides with the team members and things like this help ink deals worth millions. This VIP aspect applies all over the place, Hansgrohe will offer their key clients a visit to the Tour de France or a spring classic. FDJ for example gets their logo in the media in July but the team also sends riders to meet lottery ticket sellers and hosts functions for them. So often a part of sponsorship is not to reach the general public but targeted customers.
You can't by Bahrain but at least you've heard of it now, the team helps link the country to images of sport, action and travel. Astana is similar but perhaps the odd one out? A big reason behind the sponsorship is to make people take a fresh look at this oil-rich central Asian state. But they've got lots of Kazakh riders, several Italians and a couple of Danes rather than the United Colors of Benetton approach where teams aim to build a roster from a variety of nations in order to reach into each market. Similarly the team's image still needs work, it's been associated with several scandals over the years which doesn't help that fresh look approach although maybe only the niche cycling audience reads about the UCI auditing them while the general public sees the victory salutes.
Does sponsorship work?
Yes. How much it's worth is the question, sometimes it can increase sales, other times it generates brand notoriety. When Cervélo sponsored the CSC team the company owner Gerard Vroomen said bike sales didn't really increase.
Maybe you've done your bit, you were in the market for some laminated flooring and went for some Quick Step or if you wanted some Italian coffee in the supermarket maybe you'd reached for the Segafredo over their bitter rival Lavazza because of the cycling connection? But taste and preferences are bound to matter more. One notable point in cycling is the relative lack of rivalry: you can support a team without having loathe all the others and correspondingly you're open to buying from a range of sponsors rather than boycotting them out of tribal allegiance "your" team.
The Tour de France is particularly important, it was only a quick line in one of the Three Domestiques podcast from Dan Jones, the man behind the Backstage Pass videos, but he said the Tour represents 80% of a team's annual media exposure. This actual metric varies from team to team, a Belgian team will get extra exposure during the spring classics for example but the point is the Tour is a vital moment. Which is why you have to feel for the managers of Bora-Hansgrohe now that both Peter Sagan and Rafał Majka have left the race although at least they enjoyed a stage win from Sagan.
Participation in the Tour de France can generate a virtuous circle. Wanty-Groupe Gobert have added more names to the jersey, the same for Fortuneo-Oscaro. FDJ's shorts sport the logo of Le Gaulois, a poultry supplier, this July.
There are plenty more sponsors. All the other bike brands, clothing suppliers, shoes, sunglasses, energy bars and of course those staged Netflix social media mentions from plenty of riders in the peloton. Plus there's the giant publicity caravan that runs ahead of the race.
Conclusion
Wanty-Groupe Gobert might get lots of airtime but if they're reaching millions on TV, few will be shopping for their goods and services; perhaps you might notice their Cube bikes and RH helmets. Other brands do use pro cycling and especially the Tour de France to reach the general public and they also use the sport for VIP opportunities to wine and dine key customers, clients and staff. Cycling can reach big audiences, especially in rural parts and sponsorship is rarely divisive, to back one team does rarely generates hostile reactions from fans of other teams. Sponsorship works but it remains local, there few blue-chip multinational sponsors of teams. Instead these sponsor the race instead with the likes of Volkswagen, Nestlé, McCain and Orange sponsoring the Tour de France itself rather than a team.