Watching the opening game of the FIFA World Cup reminded me why I don't watch much football. A Brazilian player called Fred felt a rival's hand on his shoulder and collapsed to the ground as if struck by a sniper. In football they call it a professional foul, elsewhere it's called cheating.
Not that cycling is superior. Here cheating is elevated to an art and the rulebook can at times resemble an à la carte where participants, including the governing body, select the rules they want like a diner picking their dinner. What ever happened to sportsmanship?
We could say sportsmanship never existed. Early races saw competitors consume rat poison to thin the blood while others took the train to avoid the pesky obligation of riding the course. But this is to say California was once a wild and lawless place ergo it's ok to break the law there today. The past might explain the culture today but it doesn't excuse it.
Doping is obviously the big example of cheating. Forget a falling footballer, here were have a grotesque supply chain with pharmaceutical companies, private jets, bent doctors and more. But a lot of the philosophy behind the doping was simply pushing as far as the rules would allow. Let's take the tales of EPO and blood doping as an instructive example. EPO might have been banned but for a long time there was no test. Once a proxy test came in for haematocrit levels riders would dope up to the permitted 50% ratio, in fact they'd go higher but then use other fluids to lower their count if testers were spotted entering their hotel on the morning of a race. When a test for EPO finally came in many switched to blood doping. What's instructive here is the constant reactivity to the rules, as soon as a new rule appears someone's trying to find the way around it. What is banned in theory is different in practice, we had half the peloton probing the frontiers of what could be detected and enforced. It created a scenario where because some are increasing their performances and cannot be caught the (commercial) logic incited others to either imitate or drop out of the game.
Breaking the anti-doping rules is an obvious no-no for many but pushing the limits of other sections of the rulebook is treated with the same curiosity and zeal. There are so many examples I don't know where to start but let's take an amusing one on bike positions. You might have seen riders slipping on their saddles during a time trial. Some tried to put glue on the saddle and others put sandpaper to provide more friction to hold the rider in position but this is against the UCI rules which state parts cannot be modified without prior approval. Once the UCI cottoned on they started checking for sticky seats. So some teams and riders started to use secret skinsuits with the crotch area impregnated with silicon to provide a rubbery adhesion to the saddle, knowing the UCI officials would not probe a rider's crotch. This is just one light example but it shows how some consider a rule is there to be broken as long as they don't get caught. The aim is not to comply with the law but to ensure you can break it without getting caught. There's a word in the English language for gaining an advantage by breaking the rules: cheating.
My loophole is bigger than yours
But even gaining an advantage by legal means isn't always sporting. A recent example is the use of painkiller Tramadol. It might be legal under the WADA rules but it is fair for riders to use this powerful opiate during competition? David Millar once said "as soon as you stick a needle in your arm it's not sport any more" but a cocktail of painkillers and caffeine? It's legal but it's not sport either. Instead we have a contest of loopholes, this is sport in the spirit of the tax accountant looking to check what they can get away with.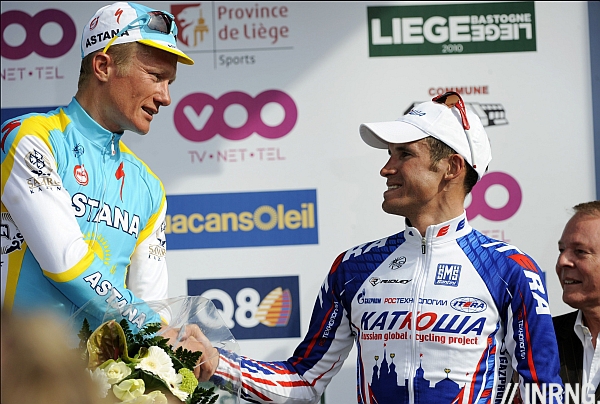 Is "professional sport" an oxymoron?
Certainly pro cycling is a good test. There examples of sportsmanship but the pro element means business, competition and the incentive force of money in a winner-takes-all environment. Cycling takes it to another level with the concept of race sales and private deals. In almost every other sport match fixing is a cardinal sin, arguably more ostracising than doping. But in our sport it's normal to trade results. It can go from a mutual convenience where two riders in a breakaway collude under the agreement of "the stage win for you, the yellow jersey for me" all the way to practice of selling a result for cash.
Institutional support
Sometimes the UCI doesn't seem too bothered about the rule-breaking. Drafting a car in a race is against the rules but if a rider is caught they're given a light cash fine. The amount levied, say 200 Swiss Francs, is irrelevant given the average pro team budget equates to a million Euros a month. In other words the UCI should add a zero onto the fines or even dock ranking points if it wants to get serious here.
Similarly this time last year we had Pat McQuaid's desperate attempts to secure a nomination as he resorted to fixes with the Thai and Moroccan federations and pushing for retrospective Malaysian amendments to the UCI's constitution. Here was the highest figure in the sport searching for any possible avenue to stay in the game.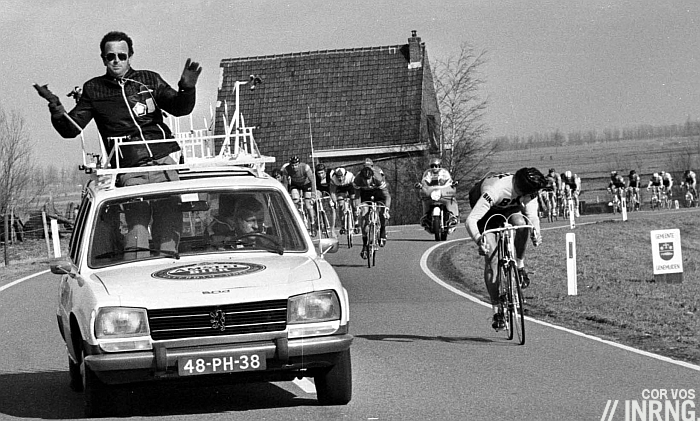 Sophistication
But do we want a totally fair, open and honest sport? There could be a split of interests here. The UCI surely wants the sport to be spotless but fans want entertainment and the political intrigue is what makes cycling tactically sophisticated. From temporary alliances to team transfers, the business side is often fascinating and part of this blog's raison d'être. From Shakespeare to The Sopranos people love stories where all is not as it seems. Perhaps the crucial point here is transparency, we know teams form temporary alliances on the road but accept this but other forms of fixing, when they're hidden, are less welcome.
Improvement
Let's note the improvement in attitudes. Go back to 1998 and riders were striking and even quitting the Tour de France in protest of police raids, half the peloton thought it was above the law. Today's generation just moan about the burden of updating their Whereabouts or that 6.00am anti-doping control. We've come a long way.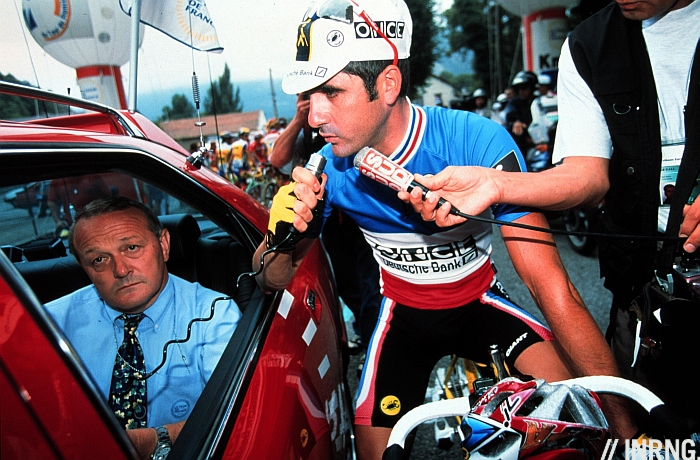 There are also plenty of everyday sporting gestures. Riders share food and there are unwritten rules that say you should not attack when others are down on the ground. At the US Pro Championships Lucas Euser stopped to help Taylor Phinney after his crash. None of these are in rulebook but they're welcome and show a self-policing aspect to the peloton.
What if we went further? There's a good piece on theouterline.com exploring ways to introduce ethics as a policy prescription.
Conclusion
Blatant cheating in football is off-putting but the subtle forms in cycling can be intriguing. Hypocrisy? Let's plead guilty. But it's not a binary case. Diving in football is amusing compared to the doping and match fixing stories that plague many sports while tactics and backstories often fascinate sports fans, for example transfer tales and training plans
Austrian philosopher Ludwig Wittgenstein said a game consists of the rules by which it's played. If so then pro cycling has some shaky foundations. There have long been serious ethical issues and the cultural norm has been to explore what can be gotten away with rather than play fair. It's debatable but there is a good argument that says the search for every legal advantage sets up a culture where some will cross the line into illegal means, especially if they see others getting away with it and creaming off the rewards. Put aside the big  "no-no" of doping and pro cycling has all sorts of fiddles from sticky bottles to unapproved kit. These are often treated as quaint exceptions and hidden charms of the sport but strictly speaking it's cheating.
Can pro cycling become more ethical? Yes. Let's note hope for a spotless sport but a start would be for the UCI to enforce its own rule and up the fines to a level that would make teams pay attention. Cultural change can take time but a steep fine can change minds quickly.