There's a growing trend for grand tours and even other stage races to start outside of the home country. Sacrilege or a good idea?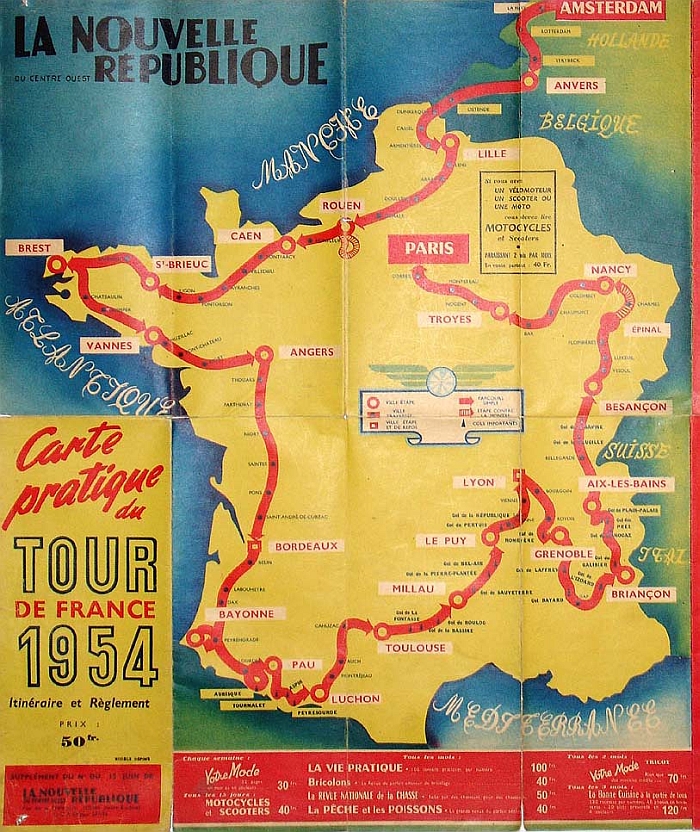 It might feel new with a wave of foreign starts but it's a practice that's 60 years old now. The 1954 Tour de France started in Amsterdam's Olympic stadium. The Giro has started abroad several times although among the 11 foreign starts are microstates of San Marino and the Vatican hardly a foreign start and similar for Monaco, a stone's through from Italy. Things changed in 1973 when the race began in Belgium. The Vuelta has only started twice outside of Spain, once in Portugal and then in the Netherlands. A French start for the Spanish race is mooted for 2015.
Why go abroad?
Money principally, the going rate to host the start is measured in millions of Euros compared to around €100,000 to host a stage finish of the Tour de France . An excellent article on BBC.com details the decisions behind this year's Giro and Tour starts. Why the huge premium? The start of a race enjoys a considerable build-up and media focus, all very valuable. It's practical to start somewhere and then move once rather than a foreign incursion midway.
Export
Any Italian citizens disgusted at the idea of "their" race going abroad should think twice. If you celebrate the export of wine or even opera music then why not welcome the cultural export that is the Giro? For a couple of days another country's roads are baptised as Italian soil, a temporary annexation. It's also an export in financial terms, a money earner for your country. The Giro is welcomed by many in Italy but the reception in Ireland was on another level. It'll be the same for the Tour de France, huge crowds embracing a French cultural export for a weekend.
Promotion
For cyclists it's the same. If you enjoy cycling culture then seeing it exported to new markets is a good thing? I'd be inclined to say yes but note the opportunity cost. It's costing millions to host these "big starts" and that's money that could have been spent on a local race, for example reviving the Tour of Ireland. But this assumes there's a pot of money marked "cycling" in Belfast, Dublin, Yorkshire and London. In reality they money is only made available because bidding for a world famous race brings notoriety and publicity that a local race cannot bring. What can happen is that the start of a grand tour shows the local authorities that there's an appetite and an ability to host a race. ASO promote the Tour in Yorkshire this summer and next summer they'll be back with a new 3-Day race.
There are obviously limits. There's talk of a Dubai start for the Giro and before a grande partenze was mooted in Washington DC.
"At the time there was musings about a Washington DC start. I said that before they go to Washington DC they can certainly go to Ireland."
– Darach McQuaid, Irish Times
Set in the light of the East Coast or the Middle-East a visit to Denmark or Dublin seems almost trivial. Today the Tour de France has become a brand and exported in different ways, for example the "Saitama Criterium by Le Tour de France" in Japan or "L'Étape Argentina by Le Tour de France", a way to take the race abroad in spirit.
History Repeating
What's often forgotten is that these bike races have always been projects that challenged geography and logistics. The first Tour de France was wild and it only took a few years before it was heading into the Alps and Pyrennes and if these roads were on French soil they were foreign to the populace. And as historian Jean-Luc Boeuf told L'Express, the Tour is a mirror of French political life. Its route reflects contemporary themes:
when France was nervous about its border with Germany the Tour probed the border in an act of national defiance
in the spirit of post-war harmony it had starts in Amsterdam and Brussels in the 1950s
in 1992, to celebrate the Maastricht Treaty that turned the European Community into a deep political union and today's European Union, the Tour visited all of France's border countries
You wonder what Henri Desgrange would make of it all. I suspect the Tour's founder would approve of these foreign starts. He was a businessman and a publicist and the commercial logic would appeal. He was also a proud nationalist who regularly designed the race route to make a political statement and I suspect he'd delight in the cultural export.
Reverse Pole-arity
It's not just the grand tours. The Tour of Poland started in Italy's Trentino last year but this was the reverse logic, taking a relatively novel race to a country with an already established cycling heritage. It was a means to add some climbing, although Poland has its own mountains and a business decision to promote Trentino as a cycling destination.
Conclusion
It's long seemed sacrilegious to start the Giro and Tour abroad, a naked money grab to pitch a nation's sporting heritage to the highest bidder with such a premium that there's an extra zero on the bill. Le grand shakedown. Cash is the cause and the transactional aspect is undeniable: pay money in exchange for huge publicity and a big outdoor show. But as said a hundred times already the Tour de France was created to sell newspapers, as were the Giro and Vuelta. It's always been business first.
But watching the race in Ireland I suspect few were asking how much in cost. Instead talk of big numbers involved guessing how many fans were out, where did all that pink paint come from and what will Yorkshire and London do in July? It's seeing new audiences embrace the sport, perhaps just for a day, that is surely the best reason to export a race for the opening weekend?