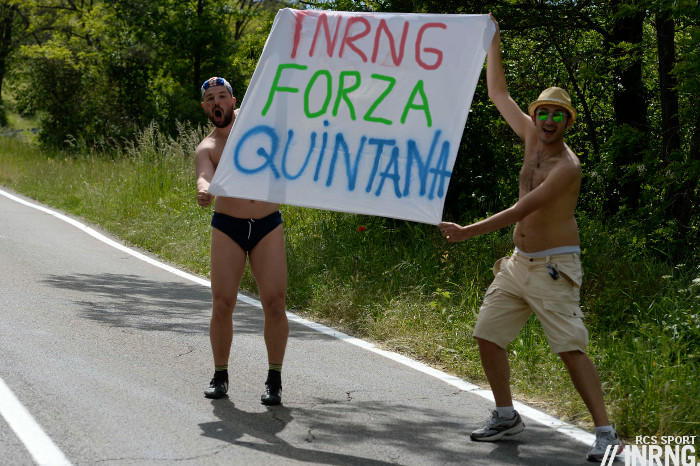 Enjoy this site? It's read by over a hundred thousand intelligent cycling fans every month and there's the chance to advertise here, promote your business and support this site.

Housekeeping note: First a note for all readers. Work continues to find a t-shirt or cap manufacturer. One good sponsor is helping and there are other avenues to explore. It's a whole different world from the usual daily activity of typing up some thoughts on cycling. There's lots to learn, investigate, test and think about. Also readers have expressed interest in a "tip jar" where you can donate money if you feel like it. I'm looking into this too, maybe more soon.
inrng.com ad
There is space on here for one advert, see the box on the top right occupied by the ad for Trek as an example. Ads are available for June and July.
What do you get? The specification is as follows:
An exclusive 240 x 240 pixel ad across all pages on the classic and mobile version
It's your space for static or dynamic content
Content can be rotated as often as you like
The RSS and email feed gets a "sponsored by" footer with your logo
Monthly booking is preferred, longer periods available
An advertorial message on the blog and Twitter to say thanks for sponsoring
Who do you reach?
Over one hundred thousand readers in USA, UK, Australia and Canada, then various European nations
More than 40,000 followers on Twitter
10,000 subscribers via RSS and email
Why INRNG.com?
You get publicity and reach but you're also supporting this blog and providing a tailwind to keep it on the move
This is a blog but the site is popular and comes with costs like with photo accounts, hosting and extra bandwith usage and more
Funding helps with recon for race previews plus keeps the writer in coffee and bike clothing… and maybe better graphics software to mock up fake images from the Giro
If you or your business are interested and would like to learn more or make a booking, please get in touch by email and we'll take things from there.
END
Multimedia code: http://www.inrng.com/medias/partners/trek/TK14_AD_TimelessClassics_WebBanner_240x240%5B1%5D.gif