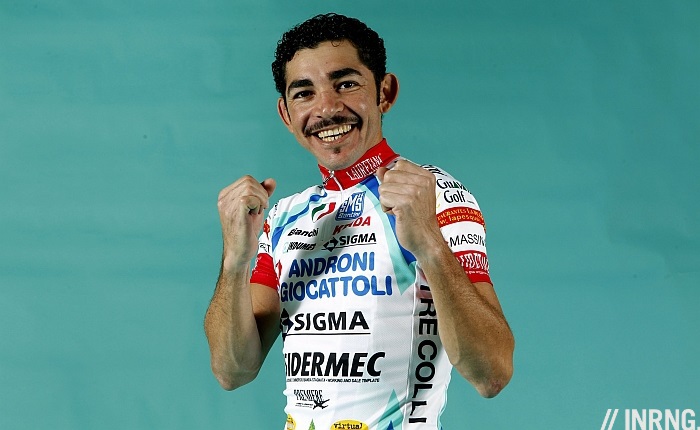 Looking for an ad opportunity to reach informed English-speaking cycling fans around the world? There is space for one advert. Read on if you'd like to know more.
What do you get? See the box on the top right occupied by the ad for Seven Cycles, a past sponsor. Unlike other sites or the Androni team jersey there's just one ad on here so your image can make more of an impact than José Serpa's sponsors.
The spec is as follows:
A 240x240px ad across all pages
It's your space for static or dynamic content
Content can be rotated as often as you like
Similar content on the mobile version the site
The RSS and email feed gets a "sponsored by" footer with your branding
Monthly booking is preferred, longer periods available
An advertorial message on the blog and Twitter to say thanks for sponsoring
Above all you get to support this blog. There are no oligarchs funding things but there are tech costs, photo accounts and bandwith. Just as a bicycle needs to move forward to stay up, this site needs income to keep going.
Who do you reach?
100,000 unique users and 500,000 page loads a month coming for pro cycling news, comment and chat
Nearly 40,000 followers on Twitter
Over 6,000 subscribers via RSS and email
English-speaking readers in the UK, USA, Australia and Canada, then various European nations
Past sponsors include Cycle Mallorca, Prendas.co.uk, Trek, Selle Italia, Velo Veneto, Ride Cycle Review, Competitive Cyclist, NeilPryde Bikes, Strada Wheels and Seven Cycles.
If you or your business are interested and would like to learn more or make a booking, please get in touch by email and we'll take things from there.