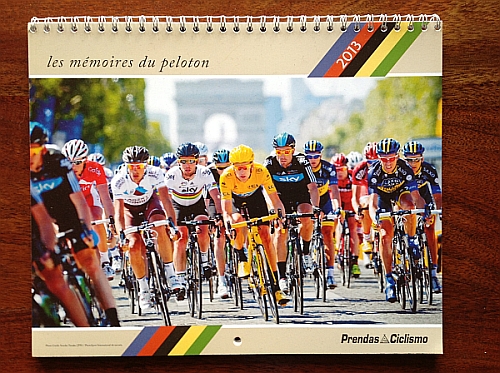 Recent memory can displace the past but I think the first volume of Cycling Anthology should stand as one of the better cycling books of 2012. Here's a quick competition to win a copy of the first edition, plus a Mémoires du Peloton photo calendar for 2013.
To win, just leave a comment below with your guess for the word count of The Cycling Anthology and we'll see if the wisdom of crowds can do the rest.
To help anchor people's guesses note the book is small enough to fit in a jersey pocket but 271 pages long.
The Rules
Please give your answer by comment only so I don't have to collate emails and tweets
Post under any pseudonym you like, I will only need the name and address should you win
If there's a tie then it'll be random selection
The winning pick will be made on Friday
That's it, the winner gets the book plus a calendar, the second best pick wins a calendar. It's only a quick competition but since I can't have the same calendar three times on the wall, you're in luck.
Thanks to Prendas for sending me some calendars and The Cycling Anthology book