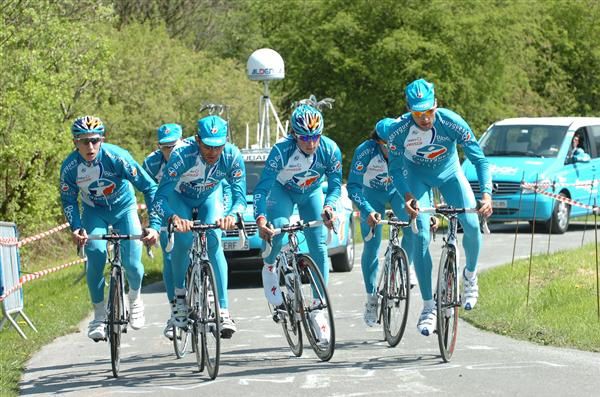 Where are they going?
It seems the announcement that will save the band of brothers over at Bbox-Bouygues Télécom is taking its time to get through. In today's Equipe the team's top rider Thomas Voeckler says he's had his best ever season – he won in Montreal – but that he's still waiting for news on any replacement sponsors.
Jean-René [Bernaudeau] should have made an announcement two weeks ago. The wait goes on… and you can't rule out a disaster scenario"
The disaster scenario here is one where no sponsorship is in place, a mess compounded by the fact that news on the team's rescue keeps being delayed. Frustrated with Bernaudeau's lack of communication, Voeckler also reveals that he's had offers from other French teams… but not from abroad. "I get the feeling I'm not liked abroad, it seems I'm taken for a loudmouth" he says.
My take
This is a good team and one worth saving. Its riders are almost raised by Bernaudeau, a father-figure and it goes without saying that the squad is one of the cleanest. That said, I've always thought there were some obvious improvements to make. Let's remember this is a team sponsored by a mobile phone provider and ISP… yet not a single team rider uses Twitter. Talking of technology, the team also needs a good first time coach, it has been using Marion Clignet but few riders have taken her advice, structured training isn't for everyone but too many riders are left to themselves. My point here is that they could offer a lot more to the marketing mix and win more simply by doing what almost every other team does.
Rule change?
A final thought is to ask whether we should still wait. What about a new UCI rule requiring any team to confirm its sponsorship for an upcoming year by 1 September, ensuring riders aren't left high and dry whilst other teams are finalising their rosters.