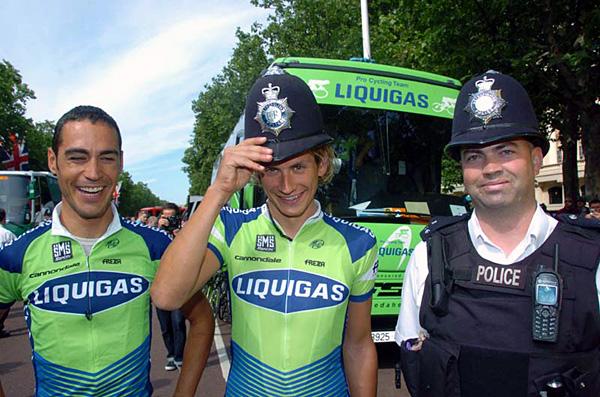 Pippo, master of disguise!
Recent news has said that Italian rider Filippo Pozzato is under investigation for tax evasion. It seems few big name Italian riders are spared investigation and the cliché states that tax dodging is a national sport in Italy.
Specifically, the allegations say "Pippo" claims he was living in Monaco but was actually based in Italy and therefore liable to pay his share of Italian taxes. Monaco has no income tax, so many people gravitate to the tiny principality on the French coast. Whether or not Pippo's a tax dodger remains to be seen.
But I'm going to detail a ploy, used by several sportsmen. First, you find a studio flat to rent and take this on a short term basis, all you want is an address and a letter box, preferably as cheap as possible as even a 20m² (210 feet) bedsit doesn't come cheap. Then you simply claim to live here, perhaps get some mail redirected and leave a bike in the flat. After all, the local roads are excellent. But if you miss home and la mamma's cooking, then simply return to your home in Italy and spend most of the year there.
I could name several riders who claim to live in Monaco but are in fact, absent most of the year, never living in their declared address. One well known rider has a small pad in Monaco but boldly lives in a large villa in the hills behind Cannes.
So a tiny studio flat allows footloose sportsmen to pay no income tax. Until the authorities start to ask questions…
Photo: cyclingnews.com