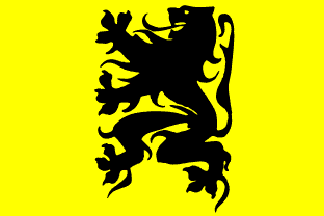 Not so rampant now
As I've written on here before, Belgium has two regions and some are keen to see a wedge driven into the country so it splits in half. Only a separatist cycling fan might want to rethink their plans for a moment. I'm being flippant but note that the only Belgian classic winners this spring are French-speaking Walloons.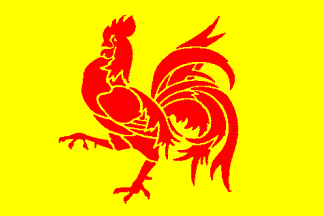 Feeling coq-a-hoop
Whilst the Lion of Flanders hasn't had much to roar about, the Walloon Cockerel – a notably less macho symbol – is the one that's singing. Radioshack's Sébastien Roessler took the Brabantse Pijl and now Philippe Gilbert has won the Amstel.
Not that this matters a lot, especially since Tom Boonen came close in Flanders and Roubaix. And besides, there's still the Ardennes 'Weekend' to come. It's not really a sign of Walloon cycling strength either, Roessler's win was a surprise and Gilbert is a unique talent. Above all, in a race when Australians, Russians and Canadians had a big say, there's little time for splitting the differences between Belgian riders.
This is part of a series on European life called "out of competition" where I try to show a few things that go beyond bike racing. For more items see the following:
Out of Competition
Part I: another other side to Belgium
Part II: Is Belgium splitting apart?
Part III: The Bike as a Way Out
Part IV: The Walloon Cockerel
Part V: Belgian Government Collapses
Part VI: Young, Gifted and Credit Blacklisted
Part VII: Belgian elections
Part VIII: The summer of Spain
Part IX: Preparing for the break-up of Belgium
Part X: Those flags you see in Italian races