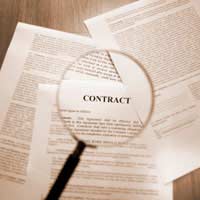 Greg Henderson's win in Paris-Nice yesterday was a real result for Team Sky. Looking at their roster in the past I thought the one thing missing was a sprinter. Edwald Boasson Hagen is much more than sprinter. For me Henderson seems to come from the Kiwi factory of lead out specialists, just like Hayden Roulston and Julian Dean. Up against the likes of Cavendish, Bennati and Hushovd, Henderson would get squashed. So without an obvious sprinter Sky bagged a great result to get their man in the split yesterday and then take the win, that justified his recruitment and I'm sure he'll be an asset to the squad many more times.
Cycling forums light up at the mention of Sky. Some love the teams focus on technology, others hate their relentless public relations. One point is that the British team simply isn't playing fair when it comes to recruitment, they "stole" Bradley Wiggins from Garmin and did the same with Ben Swift from Katusha. That's bull.
First, Garmin hit the jackpot with Wiggins, Sky paid an astronomical sum to Jonathan Vaughters to buy the British rider out of his contract.
But the thing I want to mention in this post is that poaching riders under contract isn't a new thing. US Postal raided Kelme to get Roberto Heras, Lance Armstrong personally wanted the Spanish climber working for, rather than against, him. But we can go back before this. In the 1980s Greg LeMond was under contract with Renault but crossed to La Vie Claire after Bernard Tapie waved a wad of French francs. Many other riders have walked out on contracts. The difference today is that money changes hands but that's surely a good thing, compensating the losing team is better than just tearing up the contract? All the talk of money might be off-putting but it's a sign that teams will talk and co-operate. It's better than a rider just refusing to ride despite having a contract, a recent example was José Rujano who preferred to fly home to Venezuela rather than ride for Gianni Savio's Selle Italia-Diquigiovanni team.
What's needed next is for the UCI to recognise that riders can move and to draw up a set of rules to govern transfers. The Pro Tour rules already cover many contract provisions, from salary levels to duration, including some rules for breaking contracts is a sensible idea.